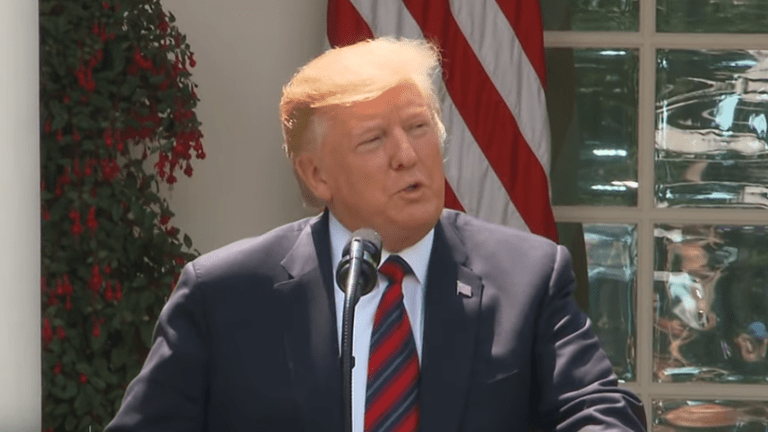 Trump unveils new immigration plan
President Donald Trump has unveiled a broad plan to reform border security and legal immigration.
The changes would reportedly favor young, educated immigrants instead of those with family ties to the US.
According to Trump, his new plan would "transform America's immigration system into the pride of our nation and the envy of the modern world" while filtering out what he said were "frivolous" claims of asylum.
"We are proposing an immigration plan that puts the jobs, wages, and safety of American workers first," Trump said from the White House Rose Garden. "Our proposal is pro-American, pro-immigrant and pro-worker. 'It's just common sense."
"Our proposal builds upon our nation's rich history of immigration while strengthening the bonds of citizenship that bind us together as a national family," he said.
Members of the GOP seem reluctant to commit to Trump's vague proposal:
"We are a nation of immigrants, and we must preserve that rich part of who we are. But we are a nation of laws," Senate Majority Leader Mitch McConnell said in a statement. "I look forward to reviewing the president's proposal."
Speaker of the House Nancy Pelosi has issued a statement in response to reports that the White House is denying citizenship to children of American citizens born in certain countries.
"This outrageous policy from the State Department is an unconscionable attack on American families and violates our Constitution. Once again, the Trump Administration is demonstrating just how far they are willing to go to undermine our core values and advance their hateful agenda by denying citizenship to children born abroad to same-sex American couples, as well as those who seek medical treatment overseas in order to conceive.
"No matter how hard the President and his Administration may try, they cannot change the meaning of family or what it means to be an American. The State Department must uphold our laws, end this cruel and inhumane policy and treat every family with the dignity and respect that they deserve."
Trump and his administration are reluctant to reveal any further details on the proposal, claiming that the subject matter is too divisive.