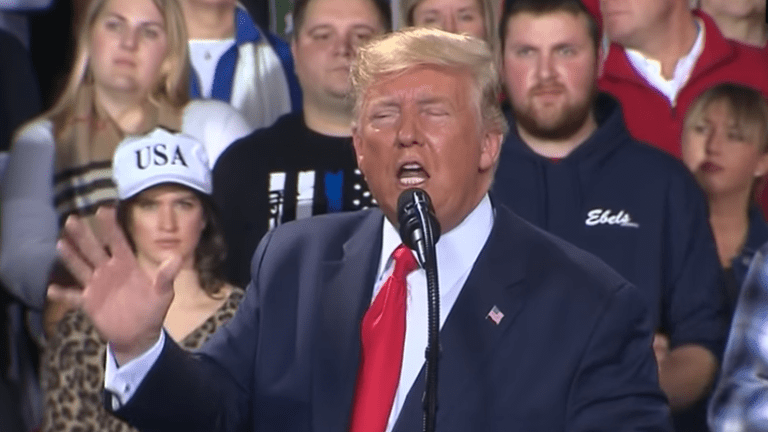 Trump trashes impeachment trial during Texas rally
President Donald Trump continues to air his displeasure about the ongoing impeachment trial, and during a recent rally in Texas, he ranted.
Trump expressed his annoyance that his recent "Phase One" trade deal he struck between U.S. and Chinese negotiators has not been given the credit he feel it deserves.
"What do I get out of it? I get impeached. By these radical left lunatics. But it's OK. The farmers are sticking with Trump," he told the audience of Trumpers.
"The far-left want to massively raise your taxes, crush your businesses with regulations, take away your health care," he said, slamming both Sens. Elizabeth Warren and Bernie Sanders.
Just last week, Trump claimed that he had never spoken to Lev Parnas, a former associate of his personal attorney Rudy Giuliani, who submitted a slew of damning evidence to the House.
He did, however, admit that he had posed for a photograph with Parnas.
"I don't even know who this man is, other than I guess he attended fundraisers, so I take a picture with him," Trump told reporters at an Oval Office event. "I take thousands and thousands of pictures with people all the time. Thousands during the course of a year."
"I don't know him at all," Trump continued. "Don't know what he's about. Don't know where he comes from. Know nothing about him. I can only tell you this thing is a big hoax."
The GOP is hoping for a speedy trial, but the Democrats are determined to carry out a thorough trial.