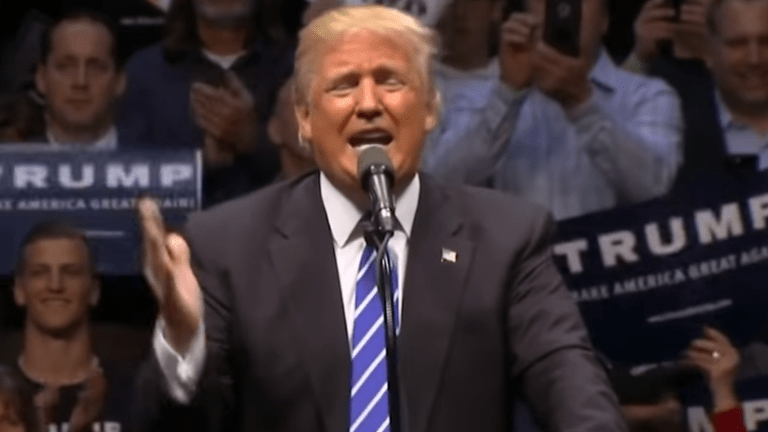 Trump to Pelosi: 'Cease this impeachment fantasy!'
President Donald Trump penned an emotional six-page letter to Speaker Nancy Pelosi accusing her and House Democrats of "subverting America's democracy" by pursuing impeachment. 
The letter comes just a day before the House is expected to vote on two charges against Trump. 
Trump is accused of extorting a foreign power to investigate political rival, former Vice President Joe Biden.
"This impeachment represents an unprecedented and unconstitutional abuse of power by Democrat Lawmakers, unequaled in nearly two and a half centuries of American legislative history," Trump wrote in the letter.
 "... You have cheapened the importance of the very ugly word, impeachment! By proceeding with your invalid impeachment, you are violating your oaths of office, you are breaking allegiance to the Constitution, and you are declaring open war on American Democracy."
The charges stem from his July phone call with Ukrainian President Volodymyr Zelensky. Trump allegedly froze almost $400 million in military aid for Ukraine, an incentive for following through with his request.
The first article of impeachment charges Trump with abuse of power, while the second charges him with obstruction of Congress.
"It is time for you and the highly partisan Democrats in Congress to immediately cease this impeachment fantasy and get back to work for the American People. While I have no expectation that you will do so, I write this letter to you for the purpose of history and to put my thoughts on a permanent and indelible record," he wrote. "...You are the ones interfering in America's election. You are the ones subverting America's Democracy. You are the ones Obstructing Justice ... I have no doubt the American people will hold you and the Democrats fully responsible in the upcoming 2020 election. They will not soon forgive your perversion of justice and abuse of power."
You can read Trump's sex-page letter below.