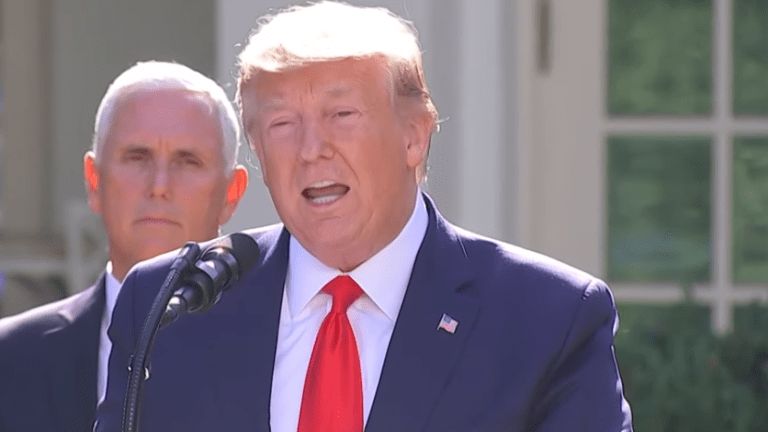 Trump to HBCU leaders: 'Who is going to beat these numbers?'
President Donald Trump told leaders of historically Black colleges and universities that he is unbeatable during a campaign pitch.
"This nation owes a profound debt of gratitude to its HBCUs," he said in a speech to more than 40 representatives from HBCUs across the country gathered in Washington for the White House's Initiative on Historically Black Colleges and Universities according to POLITICO.
Trump also claimed that his "administration's commitment is bigger and better and stronger than any previous administration by far."
The president boasted that since taking office, his administration had delivered the lowest unemployment numbers as well as low poverty rates for African Americans. "Who is going to beat these numbers?" he boldly asked.
"That's something," he remarked regarding the statistics he provided, according to U.S. News & World Report. "I don't know, when I'm on that debate stage with whoever I'm on [there with], these are pretty good numbers. Who is going to beat me? Tell me."
"I think it's important to stay focused on the money and not on the message," said Austin Lane, president of Texas Southern University, which will host Thursday's Democratic presidential debate. "We're here to find out, most importantly, if there's money to access, where is it and how do we get it."
HBCU leaders have been unimpressed by Trump's lack of respect overall for the Black community, and we're guessing that his brazen speech did not help to quell their many reservations about the president.
"With every administration we pledge to work well," said Katara Williams, chief of staff for the Southern University system. "Any advancement that we can get in terms of providing additional access through scholarships or grants... we're very grateful."
At the start of his term, Trump said he would make HBCUs a "top priority."