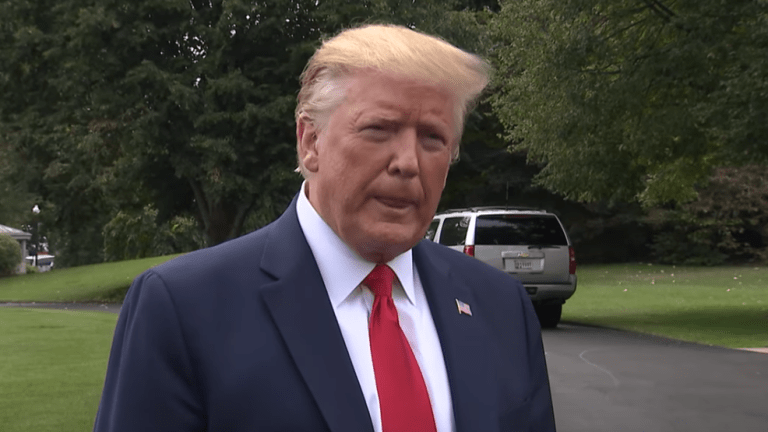 Trump: 'The House has the votes to impeach'
President Trump has admitted that the Democrats may have secured the votes they need to impeach him.
"They've taken away our rights," Trump told reporters. "They're all in line. Because even though many of them don't want to vote, they have no choice. They have to follow their leadership. And then we'll get it to the Senate, and we're going to win."
But according to Trump, the looming impeachment is none of his doing, "We've been treated very unfairly, very different from anybody else," he said.
Back in August, House Judiciary Committee Chairman Jerrold Nadler (D-N.Y.) announced that his House panel would be conducting an impeachment inquiry into President Trump.
"This is formal impeachment proceedings," Nadler said in an interview with CNN's Erin Burnett. "We are investigating all the evidence, we're gathering the evidence. And we will at the conclusion of this — hopefully by the end of the year — vote to vote articles of impeachment to the House floor. Or we won't. That's a decision that we'll have to make. But that's exactly the process we're in right now."
Last month, House Speaker Nancy Pelosi announced a formal impeachment inquiry into Trump over reports that he pressured a foreign leader in an effort to target a political rival.
"Today, I am announcing the House of Representatives moving forward with an official impeachment inquiry," Pelosi said in a brief speech in the Capitol, adding, "The President must be held accountable. No one is above the law."
"Actions taken to date by the President have seriously violated the Constitution," Pelosi continued.
The inquiry comes after Trump's admitted to discussing Vice President Joe Biden and his son in his phone call with the Ukrainian President. 
"This week, the President has admitted to asking the President of Ukraine to take actions which would benefit him politically. The actions of the Trump presidency revealed the dishonorable fact of the President's betrayal of his oath of office, betrayal of our national security and betrayal of the integrity of our elections," Pelosi said in her public remarks.