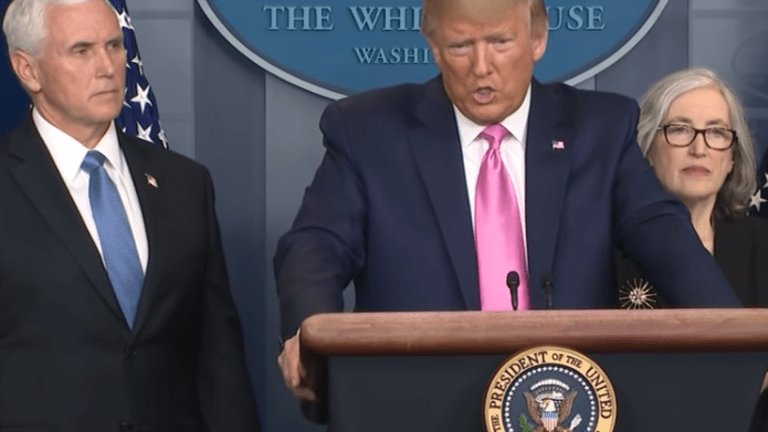 Trump taps Pence to lead coronavirus response
President Donald Trump has announced that his vice president will lead the administration's response to the coronavirus.
While Pence may be pleased with the added responsibility, critics are far more wary of the appointment given Pence's track record and are eager to remind the administration about Pence's "slow and inadequate response" to the nation's first HIV outbreak linked to the injection of oral painkillers in 2015. 
"As Governor of Indiana, an HIV/AIDS epidemic flourished until he allowed public health—not ideology—to direct policy & response," Leana Wen, the past head of Planned Parenthood tweeted. "I hope he now follows the guidance of the exceptional career public health leaders @CDCgov & in the admin."
Vermont Sen. Bernie Sanders, hopped on the social media to mock the VP, tweeting that Trump's response to the global pandemic included enlisting "VP Pence, who wanted to `pray away' HIV epidemic, oversee the response."
The virus continues to sweep the globe.
This week, the United Kingdom said two additional patients tested positive for the new coronavirus, which was passed on in Italy and Spain's Tenerife, bringing their total to 15 - eight of which are recovered.
A new coronavirus case in California could be the first in the US with no known connection to travel abroad or another known case, and a possible sign the virus is spreading in a community within the country, health officials said per Al Jazeera. Airport officials in Atlanta have claimed that more than 200 people have passed through the airport, showing symptoms of the disease, although nothing has been confirmed.