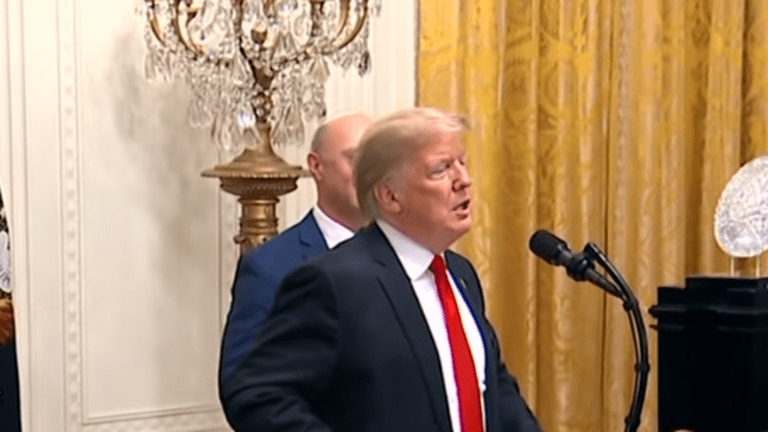 Trump Takes Jab at Pelosi Pay during Shutdown
President Trump questioned why Speaker Nancy Pelosi receives her salary during the government shutdown.
"Why is Nancy Pelosi getting paid when people who are working are not?: he tweeted on Tuesday morning.
Pelosi quoted Trump's tweet, responding:
".@realDonaldTrump, stop holding the paychecks of 800,000 Americans hostage. There is no reason for them to be suffering right now. Re-open the government! #TrumpShutdown"
Since the shutdown, which Trump claimed that he would take responsibility for, Trump continues to try and shift the blame to the Dems. Trump continues to keep the government partially closed until he receives full funding for his Mexico border wall.
The shutdown is impacting around 800,000 government workers, and there is still no end in sight.
Delta CEO Ed Bastian has also revealed that the government shutdown is costing the airline $25 million a month, and holding up it's the newest jet.
Meanwhile, Trump is being criticized for an apparently sexist joke that he made the Clemson Tigers' visit to the White House He joked about having his wife, Melania Trump, and Mike Pence's wife making make them salads.
Watch the clip below.