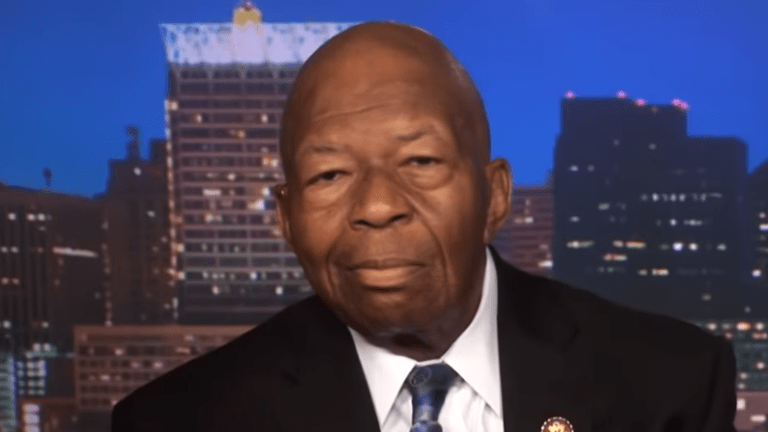 Trump sues Elijah Cummings to stop financial records subpoena
President Trump sues House Oversight and Reform Chairman Elijah Cummings in a bid to halt the subpoena of his financial records.
According to NBC, Trump filed the lawsuit Monday in D.C. District Court, after Cummings authorized subpoenas for Mazars USA LLP, Trump's accountant as well as other sources close to the president.
"Chairman Cummings has ignored the constitutional limits on Congress' power to investigate," Trump's complaint reads. "Article I of the Constitution does not contain an 'Investigations Clause' or an 'Oversight Clause.' It gives Congress the power to enact certain legislation. Accordingly, investigations are legitimate only insofar as they further some legitimate legislative purpose," the complaint reads.
As well as the lawsuit, Trump his businesses also filed for a temporary restraining order.
But Cummings appeared to unfazed by the president's scare tactics:
Cummings responded to the suit by saying the legal complaint "reads more like political talking points than a reasoned legal brief."
"The president has a long history of trying to use baseless lawsuits to attack his adversaries, but there is simply no valid legal basis to interfere with this duly authorized subpoena from Congress," Cummings said. 
"This complaint reads more like political talking points than a reasoned legal brief, and it contains a litany of inaccurate information. The White House is engaged in unprecedented stonewalling on all fronts, and they have refused to produce a single document or witness to the Oversight Committee during this entire year."
One has to wonder exactly what it is the president is trying so desperately to hide?