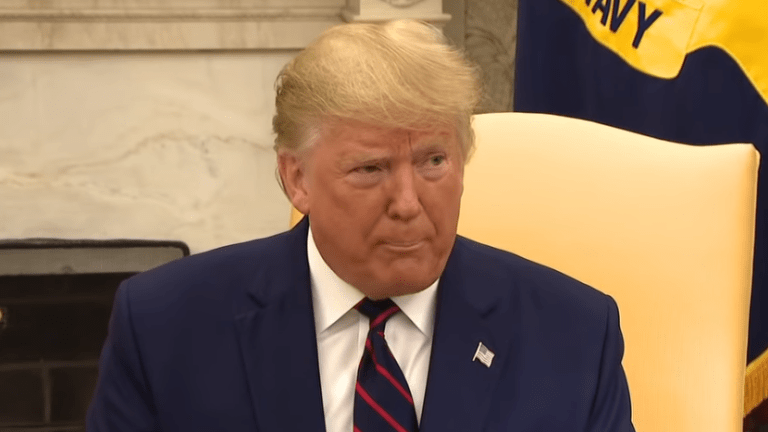 Trump spirals amid impeachment inquiry saga
President Donald Trump continued to spiral downwards on Wednesday after he launched into a bizarre tirade Oval Office against the Democrats and the media amid his impeachment scandal.
According to Trump, Chairman of the House Intelligence Committee Rep. Adam Schiff (D-CA) should be tried for treason for "making up the words of the president of the United States."
"He actually made it up, it should be criminal, it should be treasonous! He made it up, every word of it made up, and read to Congress as though I said it, and I will tell you what, he should be forced to resign from Congress. Adam Schiff, he is a lowlife, he should be forced to resign. He should resign from office in disgrace, and they should look at him for treason because he is making up the words of the president of the United States," Trump raged to reporters.
He also had some words for Speaker of the House, Nancy Pelosi:
 Trump blatantly lies about Pelosi's actions surrounding the impeachment inquiry. Trump alleges that Pelosi told him that his phone call with Ukranian president Volodymyr Zelensky was fine and perfectly legal.
"When Nancy Pelosi, who worked a day early, Nancy Pelosi called for essentially impeachment, let's impeach the president before she saw the transcript, and this is a word-for-word transcript of the conversation taken by talented stenographers, when she saw that, I heard, she went crazy," he said. "She said, 'We can't impeach him with this conversation, that's a great conversation!'
Watch his latest meltdown below.