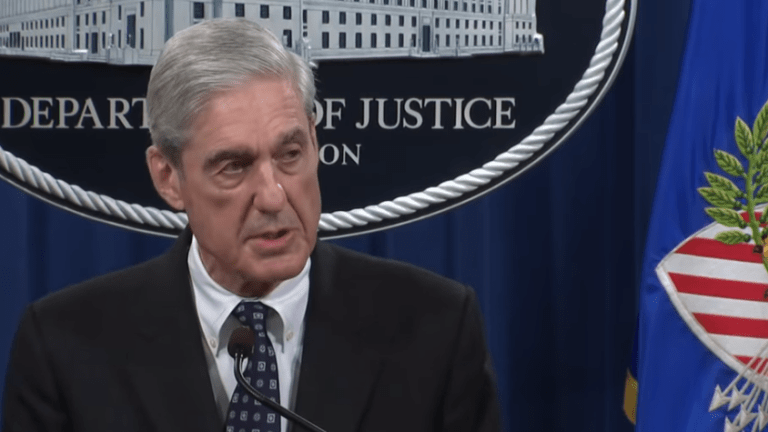 Trump slams Mueller: 'He's A Fool!'
President Trump didn't hold back about his feelings for Special Counsel Robert Mueller, calling him a "fool" and the Speaker of the House Nancy Pelosi a "disaster."
"Nancy Pelosi is a disaster, okay?" Trump reportedly said in an interview which aired Thursday night. "She's a disaster." 
"Let me tell you, he made such a fool out of himself," Trump claimed to host Laura Ingraham about Mueller.
Trump was livid that Mueller did not exonerate him in his report. And Pelosi, despite not being in a hurry to impeach the president, reportedly said this week that she wants him behind bars.
"I don't want to see him impeached," Pelosi said, according to Politico. "I want to see him in prison."
Last week, Pelosi accused Trump of engaging in a "cover-up" over special counsel Robert Mueller's investigation into Russian interference in the 2016 election. Her recent remarks echo the previous statement by Pelosi, who said last month, "we believe that no one is above the law, including the president of the United States."
House Judiciary Chairman Jerry Nadler has confirmed that the Dems are currently weighing their impeachment options:
"We are investigating all of the things we would investigate, frankly, in an impeachment inquiry," Nadler said on CNN. He did not answer directly when he was asked whether he and Pelosi were on the same cage when it comes to launching the proceedings.
"When that decision has to be made, it will be made not by any one individual, it will be made probably by the caucus as a whole," Nadler added. "Certainly Nancy will have the largest single voice in it."