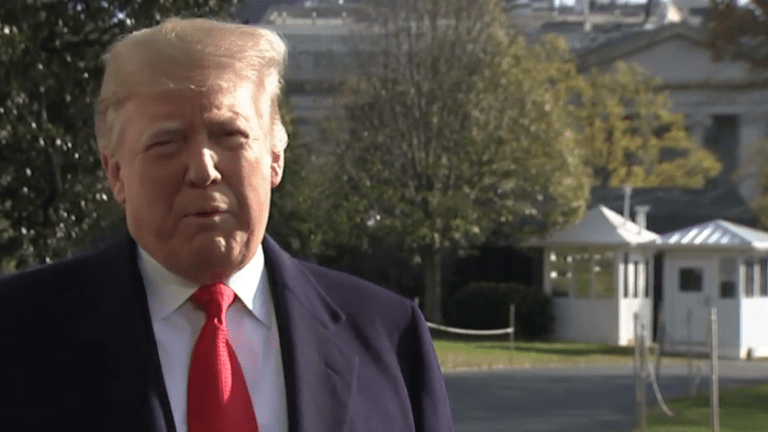 Trump Slams Former Lawyer Michael Cohen: "He's Weak!"
President Donald Trump attacked Michael Cohen after he was exposed and pleaded guilty to making false claims to Congress last year.
"He's a weak person," Trump told reporters on the White House South Lawn before departing for Buenos Aires.
"He was convicted with a fairly long-term sentence with things unrelated to the Trump Organization," before adding, "What he's trying to do -- and it's very simple, he's got himself a big prison sentence and he's trying to get a much lesser prison sentence by making up a story.
"Michael Cohen is lying and he's trying to get a reduced sentence for things that have nothing to do with me," he said.
Trump denied that he was trying to secure a deal with Russian President Vladimir Putin's government during his presidential run.
"When I'm running for president that doesn't mean I'm not allowed to do business," the president said.
"This was a project that we didn't do, I didn't do… There would be nothing wrong if I did do it," he rambled. Trump repeated several times that the meetings were about a real estate project that he "did not do."
Cohen has cut a deal with special counsel Robert Mueller's team, which was announced on Thursday. Cohen had already pleaded guilty to tax fraud, bank fraud, and campaign finance charges as part of an investigation run by the US Attorney's Office for the Southern District of New York. 
We can always tell when Trump is under pressure. His rants become extremely personal and illogical.