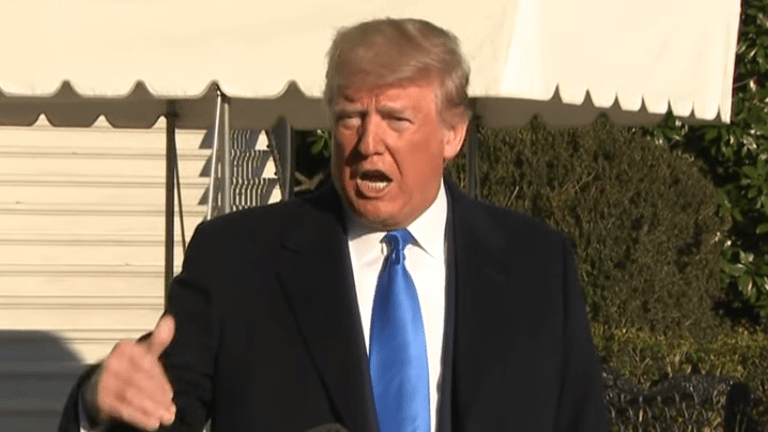 Trump slammed for mocking teen climate activist, Greta Thunberg
President Trump has been slammed after he hopped on Twitter on Thursday morning to mock 16-year-old Swedish climate activist Greta Thunberg.
Trump had a bee in his bonnet after Thunberg was named Time's "Person of the Year." 
"So ridiculous. Greta must work on her Anger Management problem, then go to a good old fashioned movie with a friend! Chill Greta, Chill!" he tweeted.
His tweet caught the attention of several high profile politicians, who called him out for targeting a teenage girl — many of them referencing the first lady, Melania Trump's Be Best campaign, which spotlights cyber-bullying.
"Melania, we agree. Children are off limits," Rep. Maxine Waters tweeted Thursday. "Tell your husband to #bebest and go enroll himself in anger management instead of attacking such a brilliant and courageous teenager fighting for climate change."
Former Vice President and current Democratic presidential candidate Joe Biden, reposted the president's tweet along with the caption, "What kind of president bullies a teenager? @realDonaldTrump, you could learn a few things from Greta on what it means to be a leader."
Freshman Rep. Alexandra Ocasio-Cortez also mocked Trump, tweeting, "nothing says 'mature temperament' like getting rankled by a 16 year old activist."
Just last week, Melania Trump last blasted legal expert Pamela Karlan after mentioning the Trumps' teenage son, Barron, during testimony as part of the House Democrats' impeachment inquiry. Karlan was forced to apologize for her remarks.
Somebody needs to have a word with her husband, as he clearly has not got the memo that kids are a no-go.