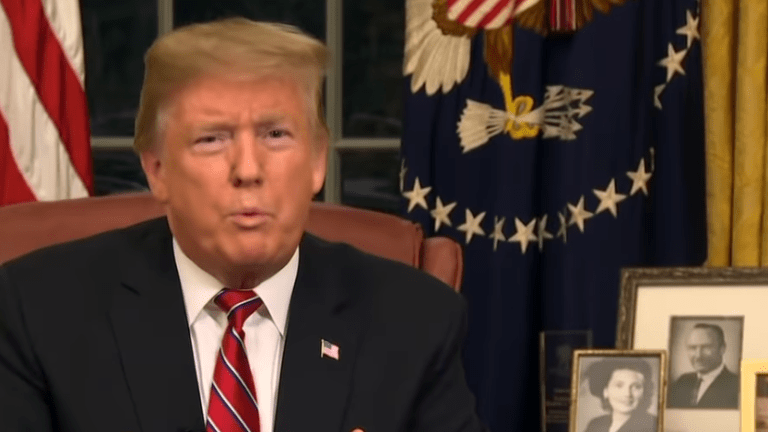 Trump sending more troops to border; Still pushing for wall
President Trump has announced that even though more troops are being sent to the southern border, but said that a wall would be "sooo much easier."
On Thursday morning, he tweeted:
"More troops being sent to the Southern Border to stop the attempted Invasion of Illegals, through large Caravans, into our Country. We have stopped the previous Caravans, and we will stop these also. With a Wall it would be soooo much easier and less expensive. Being Built!"
Earlier this week, Acting Defense Secretary Patrick Shanahan that a "few thousand" more troops would be deployed to the border.
"As the Acting Secretary said, we are supporting our federal partners on the border and that mission has been extended until September," wrote.Lt. Col. Jamie Davis to press.
"We are currently sourcing the units involved and there will be an increase of a few thousand troops. We will provide more clarity on the numbers when we have it."
There are already more than 2,000 active-duty troops at the U.S.-Mexico border. who were deployed shortly before November's midterm elections. Trump has been touting a "humanitarian crisis" at the border in a bid to secure funding for his "barrier."
"While border security is always a challenge, there's really not much evidence that right at the moment it is a crisis that would call for the — if not unprecedented, then highly unusual — step of sending active-duty troops to the border," House Armed Services Committee Chairman Adam Smith said during a hearing on Tuesday.