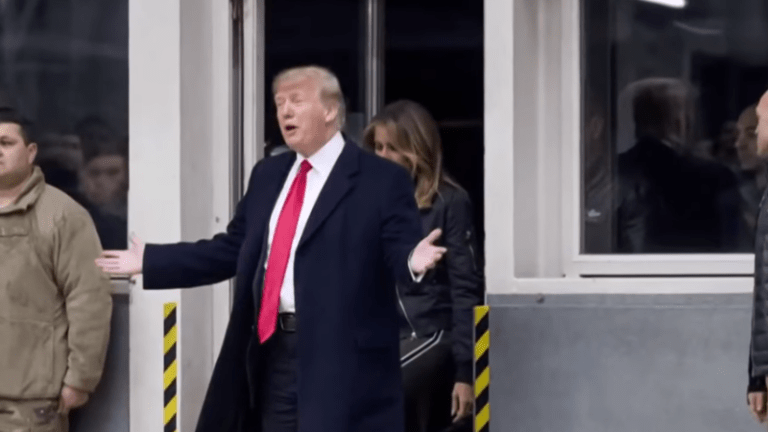 Trump Scoffs at Impeachment Talk
President Trump is apparently not afraid of the possibility of facing impeachment.
Once again, he aired his views on social media platform, Twitter, where he said the following:
"How do you impeach a president who has won perhaps the greatest election of all time, done nothing wrong (no Collusion with Russia, it was the Dems that Colluded), had the most successful first two years of any president, and is the most popular Republican in party history 93%?" Trump tweeted.
Trump was likely quoting a recent Washington Post poll which found that Trump's overall approval rating among Republicans was 93 percent. 
A more recent Gallup poll taken during the week of Dec. 17 found Trump's approval at 89 percent among Republicans but lagging behind with the general public at just 39 percent among. Former President George W. Bush polled at 63 percent at around this time during his first term.
This isn't the first time he's brushed off impeachment talks. Back in August he said the following:
"I don't think they can impeach somebody that's doing a great job. You look at the economy, you look at jobs, you look at foreign, what's going on with other countries. You look at trade deals. I'm doing a great job."
Rep. Rashida Tlaib (D-Mich.) called for Trump to be impeached just hours after being sworn into office on Thursday. 
"And when your son looks at you and says, 'Mama look, you won. Bullies don't win,' and I said, 'Baby, they don't,' because we're gonna go in there and we're going to impeach the motherf*cker," she said.
Speaker Nancy Pelosi told USA Today on Thursday that's she's not rushing to impeach Trump unless its "clearly bipartisan."
"The facts will indicate a path and I don't think we should impeach a president for any political reason, but I don't think we can ignore any behavior that requires attention and that was all based on the facts."