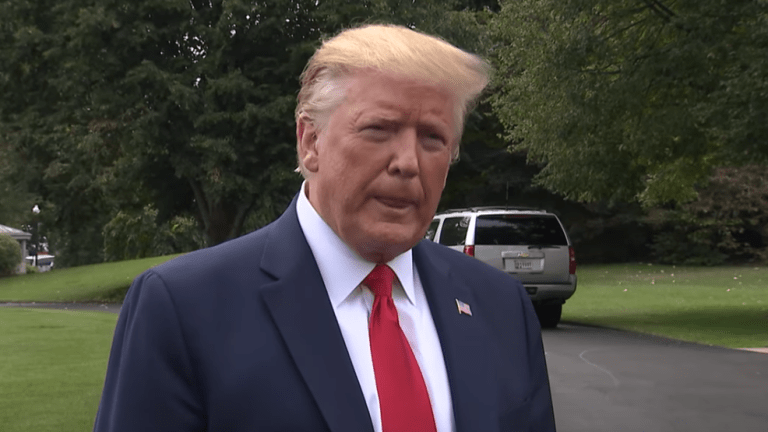 Trump says the Bahamas full of 'very bad gang members'
President Trump is doubling down on his decision to prevent Bahamian refugees fleeing the devastation of hurricane Dorian, saying that there are "very bad gang leaders" heading to the U.S.
His words come a day after survivors of the storm were ordered off a boat from Freeport to Fort Lauderdale, Florida because they did not have the correct visa.
"We have to be very careful. Everyone needs totally proper documentation. I don't want to allow people who weren't supposed to be in the Bahamas to come into the United States, including some very bad people," the president told reporters at the White House.
"Look, the Bahamas had some tremendous problems with people going to the Bahamas that weren't supposed to be there."
At least 45 people are dead, hundreds are missing and some 70,000 are homeless in the wake of Hurricane Dorian, which wreaked havoc over the islands for two days per CNN.
"If your life is in jeopardy and you're in the Bahamas and you want to get to the United States, you're going to be allowed to come to the United States, whether you have travel documents or not," Trump's acting Customs and Border Protection head Mark Morgan.
Morgan blamed the ferry for the incident which led to 130 Bahamanians being removed from the boat.
"You can imagine in any type of natural disaster like this where you have this huge disaster, a lot of resources going on and responding, there's going to be some confusion," Morgan said. "What I will say is, that's what it was."