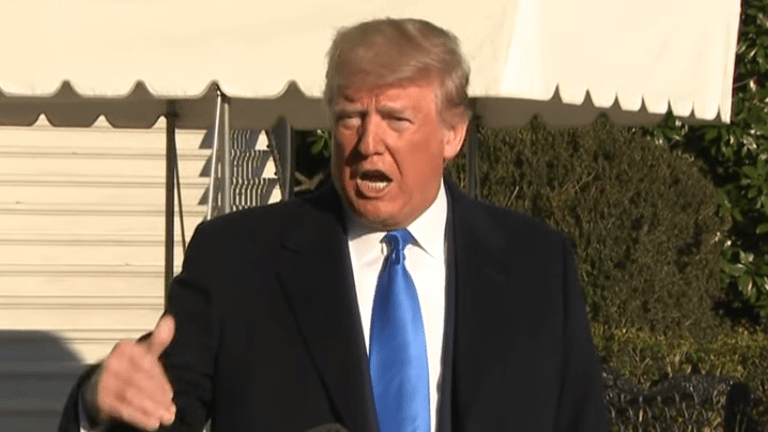 Trump says personal attorney Giuliani is to deliver report on Ukraine trip to Congress
President Trump has said that his personal attorney, Rudy Giuliani will deliver a report to Congress and to Attorney General William Barr, his latest visit to Ukraine.
"He's going to make a report, I think to the attorney general and to Congress. He says he has a lot of good information. I have not spoken to him about that information yet," Trump told reporters over the weekend.
"He has not told me what he found, but I think he wants to go before Congress ... and also to the attorney general and the Department of Justice," he added. "I hear he has found plenty." 
Giuliani traveled to Ukraine last week, which raised several red flags as the House is currently conductin and impeachment investigation into whether the president abused his power. 
"I think it's a little weird that Rudy Giuliani is over in the Ukraine right now, and I'm not here to defend Rudy Giuliani," Rep. Matt Gaetz, a member of the House Judiciary Committee, said on CNN. "There's apparently an investigation going on, and that will go where it goes."
It is alleged that Trump pressured the country's premier to investigate former Vice President Joe Biden and his son, Hunter Biden.
According to Newsweek, Barr "has counseled Trump in general terms that Giuliani has become a liability and a problem for the administration," the Post reports and even once personally "warned the president that he was not being well-served by his lawyer."
Giuliani claimed that he separates his private business from the work he does for the president for free. Giuliani also declares that any services he provides his foreign clients do not require registering with the U.S. government as a foreign lobbyist.