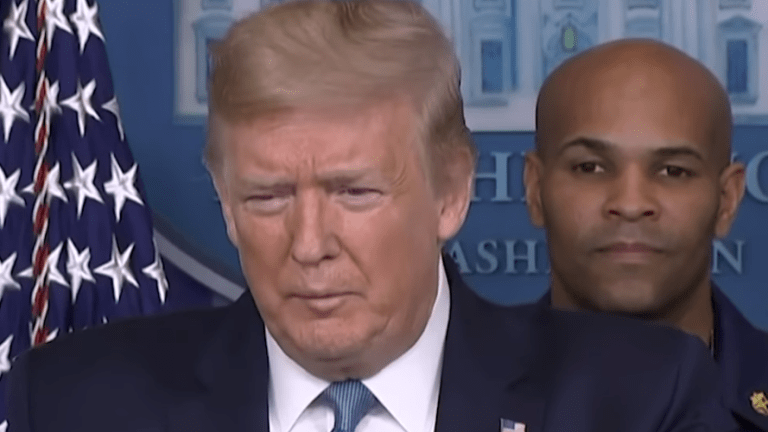 Trump says new coronavirus measures could last until July or August
President Donald Trump released strict new guidelines to limit people's interactions as the country continues to roll out its "social distancing" plans amid the deadly coronavirus spread.
"We have an invisible enemy," the president said at a news conference.
During the briefing, Trump advised people to avoid gathering in groups of more than ten people. He also urged Americans to avoid eating and drinking at bars, restaurants, and food courts and work or attend school from home whenever possible. 
"This is a bad one. This is a very bad one."
Just weeks ago, the president appeared to dismiss the virus as a mere "hoax."
"Each and every one of us has a critical role to play in stopping the spread and transmission of the virus," Trump said. "If everyone makes this change or these critical changes and sacrifices now, we will rally together as one nation, and we will defeat the virus, and we're going to have a big celebration altogether. With several weeks of focused action, we can turn the corner and turn it quickly."
Anthony Fauci, director of the National Institute of Allergy and Infectious Diseases, said that the efforts should be taken seriously to ensure that the coronavirus is contained.
"When you're dealing with an emerging infectious diseases outbreak, you are always behind where you think you are if you think that today reflects where you really are. That's not word speak. It means if you think you're here," Fauci said, "you're really here because you're only getting the results. Therefore, it will always seem that the best way to address it would be to be doing something that looks like it might be an overreaction. It isn't an overreaction."