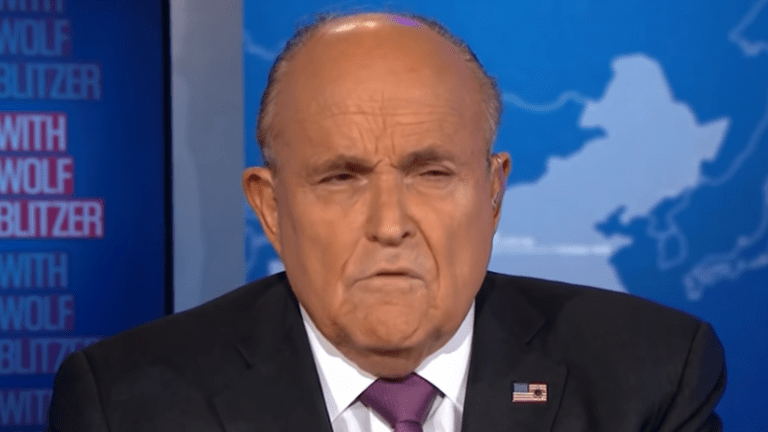 Trump says he never directed Giuliani on Ukraine
President Trump has denied that he directed his personal lawyer Rudy Giuliani to go to Ukraine and seek out investigations on his behalf.
His claims are contradictory to a recent statement from himself as well as sworn testimony from members of his administration and claims from his own White House acting chief of staff.
Bill O'Reilly asked Trump if the President directed Giuliani's involvement in Ukraine.
"No," the President said.
O'Reilly asked once again: "Giuliani's your personal lawyer. So you didn't direct him to go to Ukraine to do anything or put any heat on them?"
Trump replied, "No, I didn't direct him, but he's a warrior, Rudy's a warrior. Rudy went, he possibly saw something. But you have to understand, Rudy (has) other people that he represents," adding that Giuliani has "done work in Ukraine for years."
In the rough transcript of a phone call between Trump and the Ukrainian President Volodymyr Zelensky, Trump stressed the need for Giuliani's involvement.
"Mr. Giuliani is a highly respected man. He was the mayor of New York City, a great mayor, and I would like him to call you. I will ask him to call you along with the Attorney General. Rudy very much knows what's happening, and he is a very capable guy. If you could speak to him, that would be great," Trump told Zelnsky per CNN.
He continued, "I will have Mr. Giuliani give you a call, and I am also going to have Attorney General Barr call, and we will get to the bottom of it. I'm sure you will figure it out," before saying, "I will tell Rudy and Attorney General Barr to call."