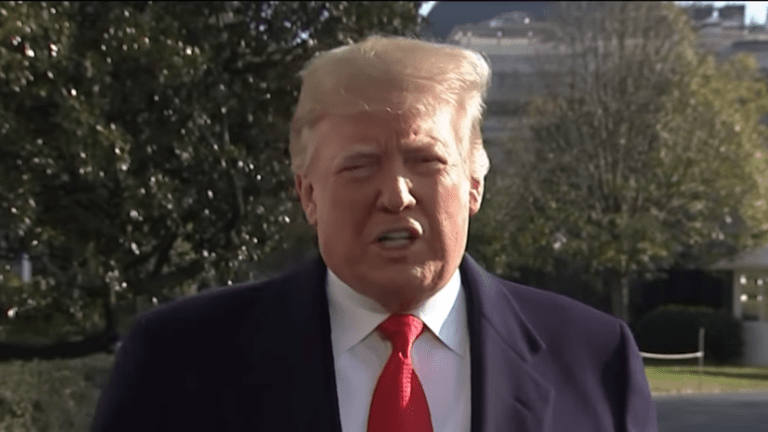 Trump says African American's won't vote for Joe Biden because of Crime Bill
President Trump made a bold statement this week, claiming that African American's will not vote for former Vice President Joe Biden because of his 1994 Crime Bill.
The bill led to the mass incarceration of Black men, many of whom remain l locked up thanks to the controversial law which devastated the Black community.
"Anyone associated with the 1994 Crime Bill will not have a chance of being elected. In particular, African Americans will not be ble [sic] to vote for you. I, on the other hand, was responsible for Criminal Justice Reform, which had tremendous support, and helped fix the bad 1994 Bill!" Trump tweeted as he prepared to head back to DC.
He then followed up the tweet with, "Super Predator was the term associated with the 1994 Crime Bill that Sleepy Joe Biden was so heavily involved in passing. That was a dark period in American History, but has Sleepy Joe apologized? No!" 
Biden helped write the bill as a senator 25 years ago and was signed into law by President Bill Clinton. The legislation also earmarked billions in funding for states to build new prisons, train and hire more cops, expanded the federal death penalty and instituted a federal "three-strikes" life sentence mandate.
"You know I've been in this fight for a long time," Biden said back in January at a Martin Luther King Jr. Day breakfast in Washington. "I haven't always been right, I know we haven't always done things the right way. But I've always tried."
It remains to be seen as to whether the Black community can forgive Biden for his grave error.