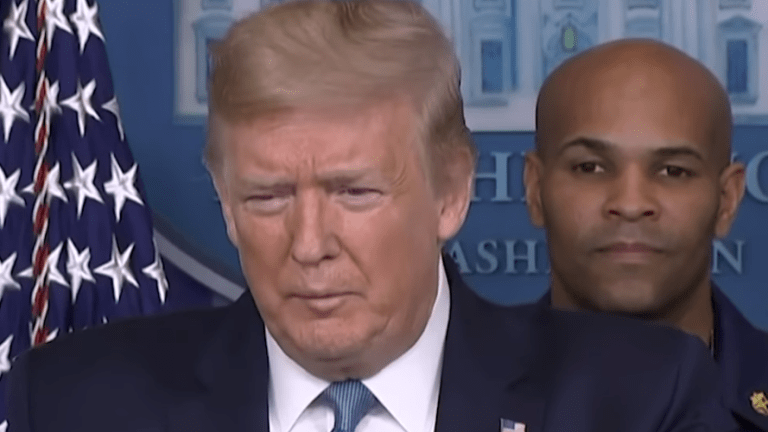 Trump rips Schumer over 'incorrect' COVID-19 'sound bites'
President Trump has ripped into Senate Minority Leader Charles Schumer, accusing him of "incorrect sound bites" on the administration's COVID-19 relief efforts.
Trump blasted Schumer, calling him a "bad" leader in the two-page letter.
"Thank you for your Democrat public relations letter and incorrect sound bites, which are wrong in every way," Trump wrote in the opening of the letter.
"If you spent less time on your ridiculous impeachment hoax, which went haplessly on forever and ended up going nowhere (except increasing my poll numbers) and instead focused on helping the people of New York, then New York would not have been so completely unprepared for the 'invisible enemy.' No wonder AOC and others are thinking about running against you in the primary. If they did, they would likely win," Trump wrote. Trump also alleged that SChumer has been "missing in action" except "when it comes to the press."
"I've known you for many years, but I never knew how bad a senator you are for the state of New York until I became president," he wrote. 
The letter is in response to a letter sent by Schumer on Thursday morning urging the president to choose a military officer to oversee the production and disbursement of medical equipment and supplies.
"The existing federal leadership void has left America with an ugly spectacle in which States and cities are literally fending for themselves, often in conflict and competition with each other, when trying to procure precious medical supplies and equipment," Schumer wrote.