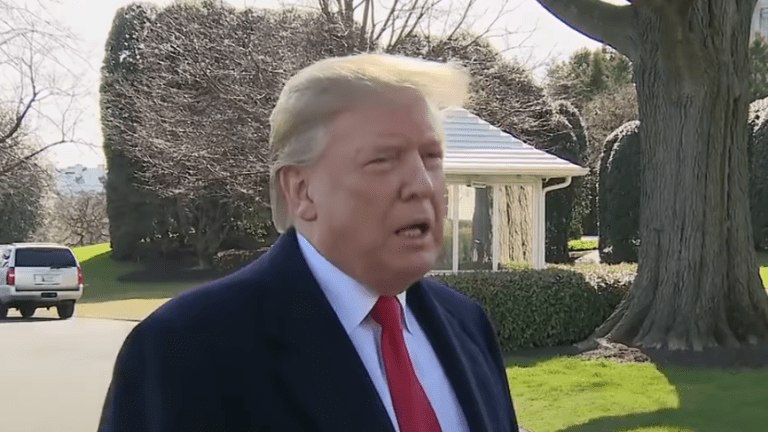 Trump rescinds proposal to cut Special Olympics budget
Following a bipartisan backlash, President Trump has rescinded his proposal to cut funding for the Special Olympics.
"The Special Olympics will be funded," Trump told reporters on the South Lawn of the White House. "I just told my people, I want to fund the Special Olympics. . . . I've been to the Special Olympics — I think it's incredible, and I just authorized a funding."
The move comes just days after education secretary, Betsy DeVos proposed to eliminate all federal funding for the Special Olympics and received a grilling from the Dems.
"I think the Special Olympics is an awesome organization, one that is supported by the philanthropic sector as well," she said on Tuesday.
DeVos is reportedly supportive of Trump's change of heart, despite defending the cuts for three days.
"I am pleased and grateful the president and I see eye-to-eye on this issue, and that he has decided to fund our Special Olympics grant. This is funding I have fought for behind-the-scenes over the last several years," she said.
The Special Olympics also released a statement praising Trump for his change of heart.
"He joins a long history of over 50 years of United States Presidents and members of Congress on both sides of the aisle in their support of Special Olympics and the work we do in communities throughout the country," the Special Olympics said.
Some are now speculating that DeVos' time in the Trump administration may be coming to an end. Let's be fair - she was grossly underqualified for the job in the first place.