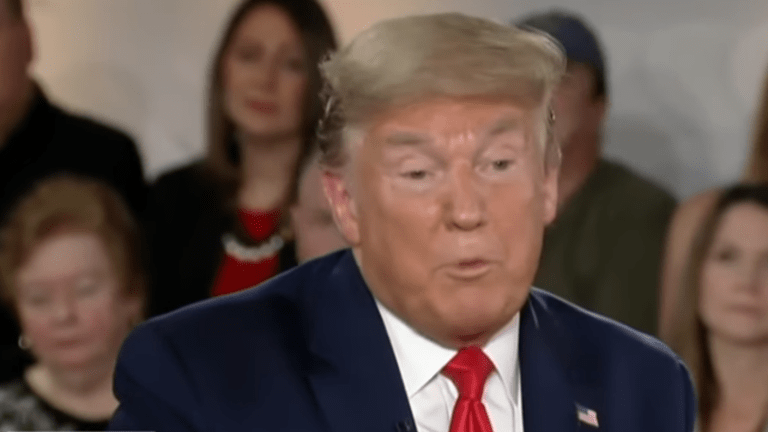 Trump reportedly thinks journalists will infect him with coronavirus
Concerns over the COVID-19 coronavirus have taken its toll on the leader of the free world, President Donald Trump, according to a new report from Vanity Fair.
Trump reportedly told his aides he's afraid of a journalist giving him the Wuhan-originated virus on purpose -- and that he's frustrated that he can't "control the narrative" of the global pandemic which has already claimed several lives in the United States.
"He's definitely melting down over this," the source told the publication, claiming Trump is afraid of journalists "purposefully" contracting the virus to give it to him on Air Force One.
Last week, California Gov. Gavin Newsom declared a state of emergency after the first death from coronavirus in the state.
"The State of California is deploying every level of government to help identify cases and slow the spread of this coronavirus," Newsom said in a statement. "This emergency proclamation will help the state further prepare our communities and our health care system in the event it spreads more broadly."
California has confirmed 53 cases of the virus. The death comes as Washington state confirmed its 10th coronavirus death, with a reported 39 civilians confirmed with having the illness.
SXSW Festival recently announced that the festival would be canceled over concerns over the virus.
"Right now, there is no evidence that closing South by Southwest or other activities is going to make this community safer. We are constantly monitoring that situation," Dr. Mark Escott, the interim medical director for Austin Public Health, told reporters. "One of the concerns is that if we shut down or make the recommendation to shut down South by Southwest, people will still continue to come here … but without that organizational structure that South by Southwest provides."
Other festivals are expected to follow suit.