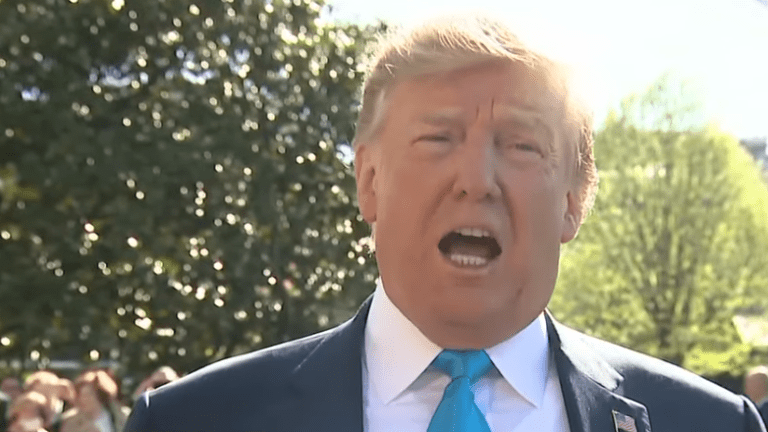 Trump refusing to hand over tax returns to the Dems
President Trump said that he will not be handing over his tax returns to the Dems as he is under audit.
"I would love to give them, but I'm not going to do it while I'm under audit," Trump told reporters on the White House lawn as he was leaving for Texas.
Democrats on the House Ways and Means Committee set Trump a Wednesday deadline for the Treasury Department to turn over six years' worth of Trump's personal and business tax returns. Trump's tax returns have been a hot issue since his campaign for president.
"As you know, I got elected last time with the same issue, and while I'm under audit, I won't do it. If I'm not under audit, I would do it. I have no problem with it, but while I'm under audit, I would not give my taxes."
He also claimed that no lawyer would advise a client to release their tax returns while they are under audit.
The IRS has stated that audits don't prevent individuals from releasing their own tax information, and the agency has an internal policy to audit the sitting president per The Hill. Trump claims that he has been under audit since the 2016 election.
Treasury Secretary Steven Mnuchin testified to two congressional committees on Tuesday that the White House had discussed the tax return issue with Treasury's legal department before Democrats asked for the documents.
"I think it would be premature at this point to make any specific comments other than, as I've been consistent before in saying, it is being reviewed by the legal departments, and we look forward to responding to the letter," Mnuchin said at a House Appropriations subcommittee hearing.