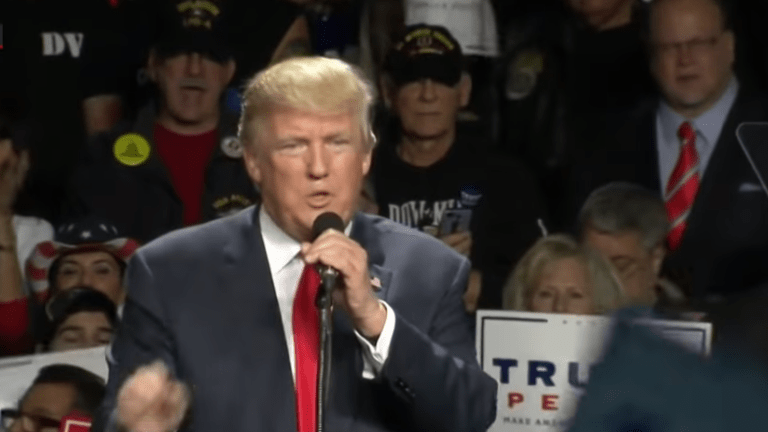 Trump Rants about Border Wall Funding
President Trump is still blaming Congress for refusing his request for border-wall funding, and as usual, he took to Twitter to rant.
"When I begrudgingly signed the Omnibus Bill, I was promised the Wall and Border Security by leadership. Would be done by end of year (NOW). It didn't happen! We foolishly fight for Border Security for other countries - but not for our beloved U.S.A. Not good!" he tweeted.
According to The Hill, Trump also planned to meet with House Republicans at noon to discuss plans to avoid a shutdown but even the Republicans have been left scratching their heads.
"At this moment, the president does not want to go further without border security, which includes steel slats or a wall," White House press secretary Sarah Huckabee Sanders said. "The president is continuing to weigh his options."
Congress had been moving forward Thursday morning with a short-term spending measure that would fund seven government agencies through Feb. 8, but does not include the $5 billion Trump asked for to construct his wall along the southern border.
Trump has to sign the measure by Friday otherwise a partial shutdown would be triggered.
Republican lawmakers reportedly said leaders had received assurances that Trump will sign the stopgap spending bill, known as a continuing resolution (CR).
"All indications are he's comfortable with the clean CR," said Rep. Chris Collins (R-N.Y.)