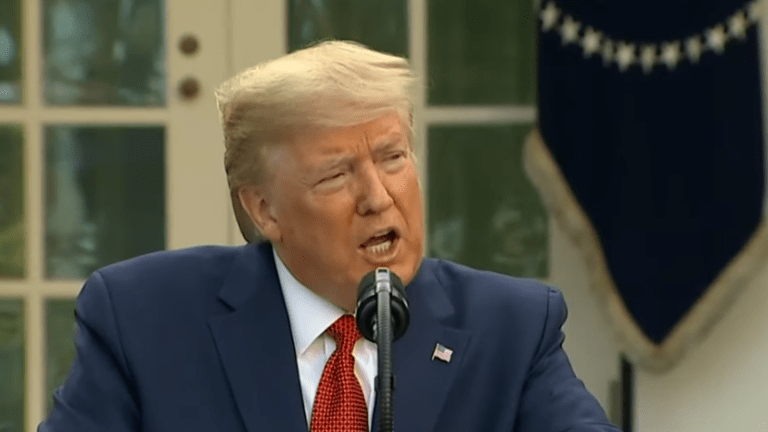 Trump pushes social distancing deadline back to April 30
President Trump, on Sunday, announced that the White House would keep its guidelines for social distancing in place through April 30.
"Nothing would be worse than declaring victory before the victory is won," Trump said on Sunday. "That would be the greatest loss of all."
Dr. Anthony Fauci, the government's top infectious disease expert, said Monday that they had urged Trump to reconsider his Easter Sunday deadline as thousands of Americans are testing positive for the virus by the day.
"We felt that if we prematurely pulled back, we would only form an acceleration or rebound of something, which would put you behind where you were before, and that's a reason why we argued strongly with the president that he not withdraw those guidelines," Fauci said on CNN's New Day. "And he did listen," Fauci added.
"We want to see that curve start heading down in the other direction, at a minimum. And we really have to talk about areas of the country that have not been affected or certainly have had a very small effect," Trump told reporters Friday at a White House briefing. 
"I certainly want to get it open as soon as possible," he said. "I don't want it to be long, but we also want it to open safe. Otherwise, what did we do?"
His new comments are in stark contrast to an interview with Trump where he pushed for the economy to reopen by April 12.
"Easter's a very special day for me," Trump said last week. "Wouldn't it be great to have all the churches full? You'll have packed churches all over our country … I think it'll be a beautiful time. I'm not sure that's going to be the day," but "that would be a beautiful thing."