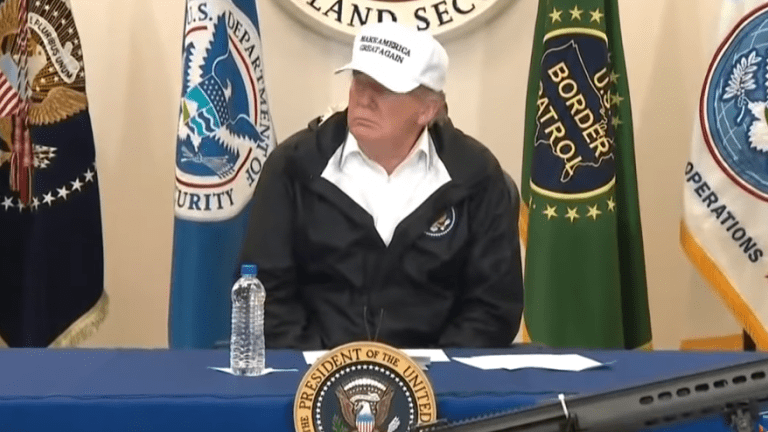 Trump promotes new "Theme": "Build a Wall and Crime will Fall"
In a bid to rally up support for his new wall, President Trump has taken to Twitter to promote a new rally cry: "Build a wall and crime will fall."
This morning he posted a series of tweets:
"Great unity in the Republican Party. Want to, once and for all, put an end to stoppable crime and drugs! Border Security and Wall. No doubt!"
"BUILD A WALL & CRIME WILL FALL! This is the new theme, for two years until the Wall is finished (under construction now), of the Republican Party. Use it and pray!"
"BUILD A WALL & CRIME WILL FALL!"
The president is still demanding $5.7 billion to build a wall on the southern border. The government shutdown is now into its 33rd day.
The Senate will be voting on president's proposal to reopen the government, which includes $5.7 billion for wall construction and a vote on the Democrats house-backed bill to reopen the government which does not include funding for the wall but does include funding to bolster the immigration security.
It is doubtful that either bill will pass as the president is clearly indicating that he is still adamant about building his wall, or steel barrier.