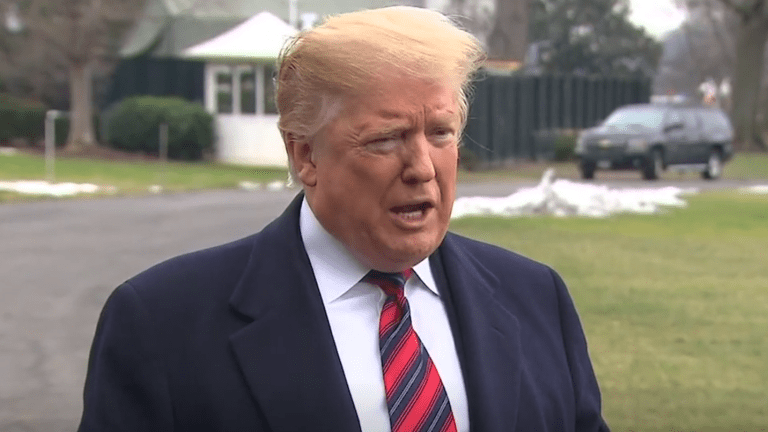 Trump prepares to deliver State of the Union address this week
President Trump is preparing to deliver his second State of the Union address on Tuesday.
The address follows the longest government shutdown in history, which is temporarily on hold while both parties try desperately to find a resolution.
Reports say that the president is aiming to unite Americans in his speech, but many feel he will use the address to pitch once again for his $5.7 billion border wall.
"I want to see our country united," Trump tweeted last week. "If I could unite the country, I would consider it a tremendous success."
Trump's speech was initially scheduled to take place on Jan. 29. House Speaker Nancy Pelosi (D-Calif.) postponed the address until the shutdown came to an end.
The shutdown was brought to a halt after Trump agreed to sign a three-week continuing resolution (CR) to agree on a decision. It was also announced last week that former Georgia gubernatorial candidate Stacey Abrams would deliver the Democratic response following the speech.
Congress now until Feb. 15, to lock in an agreement to prevent a second partial government shutdown.
During a recent interview on CBS's "Face the Nation," he spoke about a possible second shutdown.
"I don't take anything off the table. I don't like to take things off the table. It's that alternative. It's national emergency, it's other things, and you know there have been plenty national emergencies called. And this really is an invasion of our country by human traffickers," Trump said.
Senate Majority Leader Mitch McConnell (R-Ky.) is not a fan of a declaring a national emergency to obtain the funds.
"I'm for whatever works, which means avoiding a shutdown and avoiding the president feeling he should declare a national emergency," he told reporters last week.