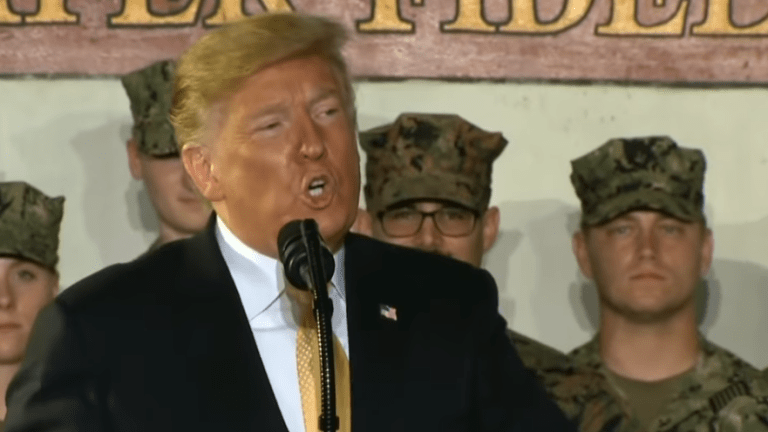 Trump prepares to declare new national emergency to impose Mexico tariffs
President Trump is gearing up to declare a new national emergency in order to impose the controversial new tariffs on Mexico over the flow of Central American migrants to the U.S.
According to the document, reviewed by The Hill, the new emergency is necessary due to "the failure of the Government of Mexico to take effective action to reduce the mass migration of aliens illegally crossing into the United States through Mexico."
Last week, Trump threatened to impose a five-percent tariff on all Mexican goods crossing into the United States, which would increase by another five percent every subsequent month, capping at 25 percent in October. The move is reportedly an attempt to get Mexico to curb illegal migration to the US.
The draft, which delineates how tariffs would be imposed on Mexican goods, mentions nine separate times Mexico's "failure" to control northward migration from Central America.
"The United States Government has repeatedly asked the Government of Mexico to take responsibility and help reduce this mass migration. Yet the Government of Mexico has failed to take sufficient action to alleviate this problem, has allowed this mass incursion to increase, and has failed to secure its own southern border," reads the draft.
But the intended tarrifs have faced criticism, especially from the Democrats.
"If the President does declare a national emergency and attempt to put these tariffs into place, I will introduce a resolution of disapproval to stop his overreach," said House Ways and Means Committee Chairman Richard Neal (D-Mass.) in a press release Thursday.