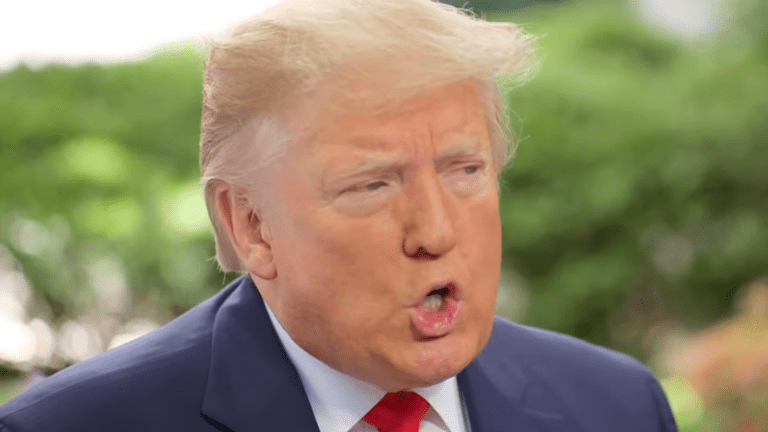 Trump postpones ICE raids for two weeks
President Trump unexpectedly canceled ICE raids which were slated to begin on Sunday.
The raids were scheduled to be carried out in several major cities across the country, including Atlanta, Baltimore, Chicago, Denver, Houston, Los Angeles, Miami, New Orleans, New York, and San Francisco.
Last week, Mark Morgan, the acting ICE director, confirmed that the agency would conduct a raid on immigrants who are in the country without authorization and had received their final orders.
"Our next challenge is going to be interior enforcement," Morgan told reporters Jun. 4. "We will be going after individuals who have gone through due process and who have received final orders of deportation.
"At the request of Democrats, I have delayed the Illegal Immigration Removal Process (Deportation) for two weeks to see if the Democrats and Republicans can get together and work out a solution to the Asylum and Loophole problems at the Southern Border,' "Trump tweeted. "If not, Deportations start!"
House Speaker Nancy Pelosi reposted Trump's tweet, adding: "Mr. President, delay is welcome," she tweeted. "Time is needed for comprehensive immigration reform. Families belong together."
According to CNN, a senior Democratic aide said Trump is "trying to create leverage in a situation where he has none," adding that "it won't work."
"Democrats aren't going to compromise their values," the aide said. "He's walked away from several deals on immigration. We have no illusions here."
Prior to the delay, Pelosi slammed the raids as "heartless" and a "brutal action which will tear families apart and inject terror into our communities."
"These families are hard-working members of our communities and our country. The President's action makes no distinction between a status violation and committing a serious crime," Pelosi said in a statement.