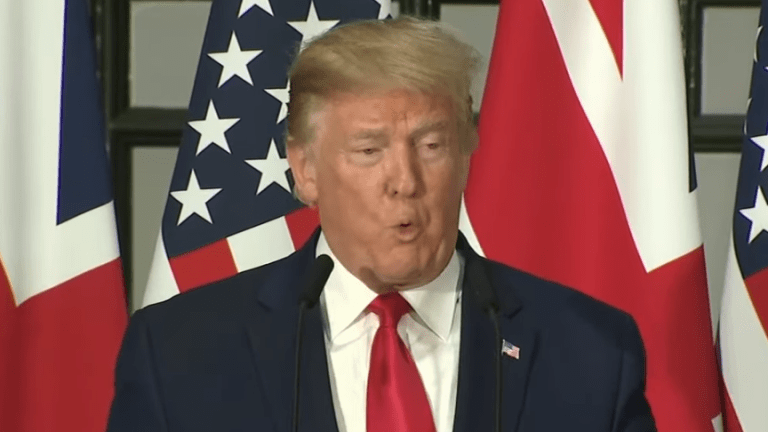 Trump plans to move ahead with Mexico illegal immigration tariffs
President Trump has announced that he plans to move ahead with his plan to place tariffs on Mexico over illegal immigration.
"We are going to see if we can do something, but I think it's more likely that the tariffs go on," Trump said during a joint press conference with British Prime Minister Theresa May. Trump is currently in the UK on a three-day state visit.
When asked about the possibility that the GOP could limit his tariff power, Trump said, "I don't think they will do that. I think if they do, it's foolish."
The proposed tariffs on Mexican imports are scheduled to take effect on Monday. Trump will implement a 5 percent tariff on all goods would be imposed, and it could grow to 25 percent by October. The move is a way, Trump claims, to force Mexico to get a tighter grip on immigration at the southern border.
Some Republicans have publicly warned the presient at taking such drastic measures:
"It's important to remember that any actions that we take to secure our Southern border must also keep in mind the important role that Mexico plays in the economy of the United States," said Sen. John Cornyn, R-Texas. "My state enjoys a strong relationship economically with Mexico because of that 1,200-mile common border."
During a news conference on Monday, Mexican Economy Minister Graciela said the following:
"I cannot say that we're are going to do the same [tariffs], because we have to make a strategic plan to take into account aspects of the commercial relationship," Márquez said in Spanish. "We do not want to use tariffs to damage supply chains, job creation or investment."
The tariffs come into effect June 10.