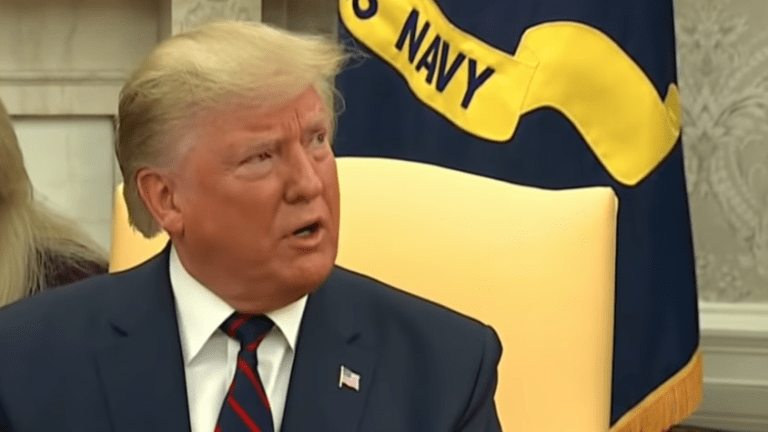 Trump pens letter to Turkish PM: 'Don't be a tough guy'
President Trump told Turkish President Recep Tayyip Erdogan not to be a fool or a tough guy in a letter that has since gone viral on social media.
The letter was sent to Erdogan just days after the United States withdrew its troops from the Kurdish-held.
Trump's letter called on Erdogan to "work out a good deal," but to some, it was viewed as a move to threaten to Turkish premier.
"You don't want to be responsible for slaughtering thousands of people, and I don't want to be responsible for destroying the Turkish economy - and I will," part of the letter reads.
"History will look upon you favorably if you get this done the right and humane way. It will look upon you forever as the devil if good things don't happen," Trump warned.
The BBC reports that Erdogan did not take kindly to the threatening letter:
Erdogan reportedly "thoroughly rejected" the message in which Trump threatened to "[destroy] the Turkish economy" if he took military action in Syria.
Earlier this week, Trump defended his decision to pull the troops and had told reporters that he intended to release the note himself. 
"I didn't give him a green light," Trump told reporters Wednesday, referring to Erdogan. "If anybody saw the letter, which can be released very easily if you'd like — I could certainly release it — but I wrote a letter right after that conversation, a very powerful letter."
The president then ended the letter by telling the Turkish president, "I will call you later."