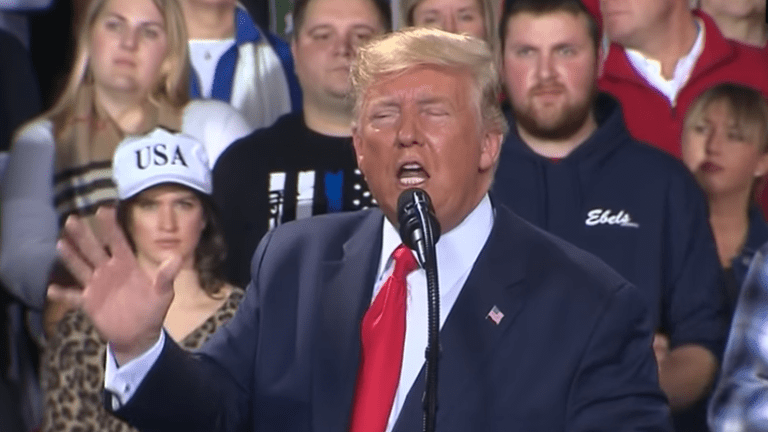 Trump on impeachment: 'The Republican party has never been so affronted'
Just hours before President Donald Trump was impeached by the House of Representatives, he took to the stage in Battle Creek, Michigan and told the roaring crowd that it does not feel like he is being impeached.
"It doesn't really feel like we're being impeached. The country is doing better than ever before, we did nothing wrong, and we have tremendous support in the Republican Party like we've never had before," Trump said per NBC News.
"Tonight, the House Democrats are trying to nullify the ballots of tens of millions of patriotic Americans," he continued, adding that he believed that former President Barack Obama should have been impeached.
Trump is now accusing the Democrats of attacking the American people.
He claimed that they are "declaring their deep hatred and disdain for the American voter," calling the move an "eternal mark of shame": "They have nothing. They're the ones who should be impeached, every one of them."
Trump remained just as confident after the vote.
"We had 198 to 229. We didn't lose one Republican vote, and three Democrats voted for us," Trump said in a video aired by NBC. "The Republican party has never been so affronted, but they've never been so united as they are right now."
"Three Democrats went over to our side," he said. "That's unheard of."
"I know the senators, and they're great guys and women too. We have some great women, great guys. They love this country. They're going to do the right thing," Trump continued.