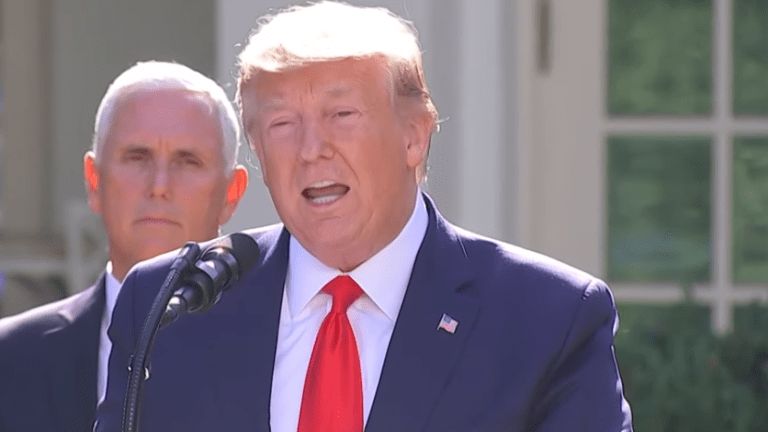 Trump on Hurricane Dorian: 'I'm not sure that I've ever even heard of a Category 5'
President Trump has revealed that he has never heard of a category five hurricane - despite four hitting the country since he was elected into the White House.
"We don't even know what's coming at us. All we know is it's possibly the biggest," Trump said while discussing Hurricane Dorian at a press briefing at the Federal Emergency Management Agency headquarters. "I'm not sure that I've ever even heard of a Category 5. I knew it existed."
"And I've seen some Category 4s. You don't even see them that much, but a Category 5 is something that I don't know that I've ever even heard the term other than I know it's there," he continued. 
The comments came just before Dorian, a dangerous Category 5 storm, made landfall on the Abaco Islands in the Bahamas. 
Dorian is the strongest on the planet anywhere this year and is forecast to continue through much of Monday. The storm is now expected to move northward and possibly bring hurricane-force winds to Florida Monday night before moving up the east coast, according to CNN.
Last week, the White House approved an emergency declaration for the U.S. Virgin Islands Wednesday as Hurricane Dorian continued to approach.
Trump had approved a state of emergency in Puerto Rico on Tuesday before calling Puerto Rico "one of the most corrupt places on earth," and saying "I'm the best thing that's ever happened to Puerto Rico!"
Not the kindest of remarks. Trump has a long way to go before he comes anywhere close to being anything close to "presidential."