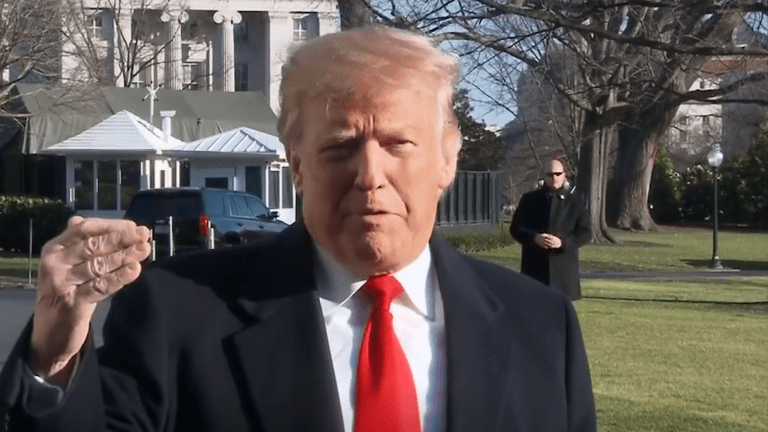 Trump Now Wants a Steel Barrier Wall
President Trump is now pushing for a steel border wall instead of a concrete barrier.
"We've been in touch with a lot of people and I informed my folks to say that we'll build a steel barrier, steel, that it will be made out of steel, that it will be less obtrusive and stronger," Trump told reporters at the White House on Sunday.
"They don't like concrete, so we'll give them steel," Trump continued.
He also tweeted the following on Sunday:
"V.P. Mike Pence and group had a productive meeting with the Schumer/Pelosi representatives today. Many details of Border Security were discussed. We are now planning a Steel Barrier rather than concrete. It is both stronger & less obtrusive. Good solution, and made in the U.S.A."
House Speaker, Nancy Pelosi denied claims that they are closer to agreeing to a wall. She said that they are in talks only about border security and that there is "no amount of persuasion that he can do" to receive funding for his wall.
But Trump is eyeing other routes to achieve funding for his wall:
"I may declare a national emergency dependent on what's going to happen over the next few days," Trump told reporters as he left the White House for Camp David.
"Look, if Harry Truman couldn't nationalize the steel industry during wartime, this President doesn't have the power to declare an emergency and build a multibillion dollar wall on the border," California Republican Adam Schiff told CNN. "So that's a non-starter."