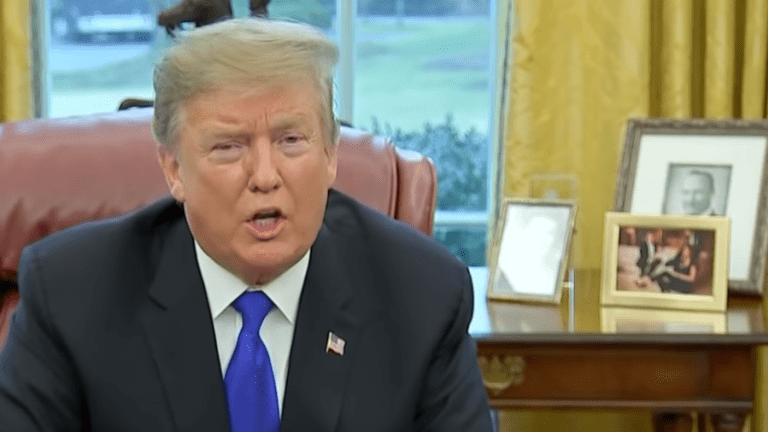 Trump mocks Joe Biden; Calls him a 'low IQ individual'
President Trump called Joe Biden a "low I.Q. individual" on Twitter early Monday morning after the former vice president almost announced that he would
"Joe Biden got tongue tied over the weekend when he was unable to properly deliver a very simple line about his decision to run for President," Trump tweeted. "Get used to it, another low I.Q. individual!"
Biden is rumored to be announcing his presidential bid, but it appears that he is not ready yet.
This is not the first time that Trump has labeled a rival "low IQ."
Trump has previously bestowed the offensive title unto MSNBC host Mika Brzezinski, Rep. Maxine Waters, and actor Robert De Niro.
Beto O'Rourke, the former Texas congressman, as well as Sens. Elizabeth Warren (D-Mass.), Sen. Bernie Sanders (I-Vt.), Kamala Harris (D-Calif.), Amy Klobuchar (D-Minn.) and Cory Booker have all announced their intentions to run for president.
But many feel that as soon as Biden officially announces his plans to run, he will fast become the frontrunner for the Dems.
Last week, Biden said:
"I'm told I get criticized by the 'New Left.' I have the most progressive record of anybody running for the ... anybody who would run."
He also took a swipe at Trump and his administration saying:
"We have to bring this country back together again. The world's worst dictators are using [the president's] own words to justify their own abuses of power," he added.
But Trump appears to relish the idea of running against the popular Dem:
"I dream about Biden. That's a dream," Trump .told CBS 
"Look, Joe Biden ran three times. He never got more than 1 percent and President Obama took him out of the garbage heap, and everybody was shocked that he did. I'd love to have it be Biden."