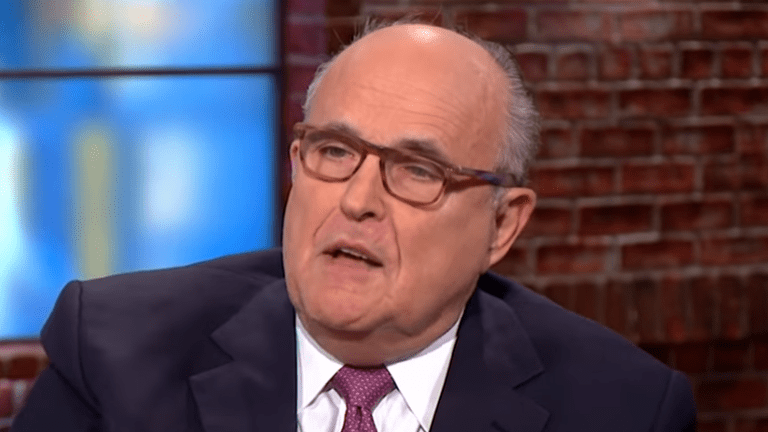 Trump lawyer Rudy Giuliani plans trip to Kiev to 'meddle' in upcoming election
Trump attorney Rudy Giuliani has openly admitted that he will be traveling to Kiev to seek foreign help in a bid secure another four years as president for Trump.
"It is a big story. It is a dramatic story. I guarantee you, Joe Biden will not get to Election Day without this being investigated," Giuliani said on 'The Ingraham Angle' late Thursday.
One of the investigations is into Vice President Joe Biden's son, Hunter, in a Ukrainian oligarch's gas company, alleging that Biden pressured the Ukrainian government to dismiss a prosecutor who was investigating that company to protect his son. 
Giuliani is unashamed by his recent admission.
"We're not meddling in an election, we're meddling in an investigation, which we have a right to do," Giuliani he said per the New York Times.
"There's nothing illegal about it," he said. "Somebody could say it's improper. And this isn't foreign policy — I'm asking them to do an investigation that they're doing already and that other people are telling them to stop. And I'm going to give them reasons why they shouldn't stop it because that information will be very, very helpful to my client, and may turn out to be helpful to my government."
Trump welcomed Biden as a rival for the 2020 elections, but it seems that Trump is already gearing up for a potentially baseless smear campaign such as the one he lobbied against Hillary Clinton back in 2016. His supporters overlooked allegations of sexual misconduct and corruption and turned on Clinton over alleged misuse of her White House email account.