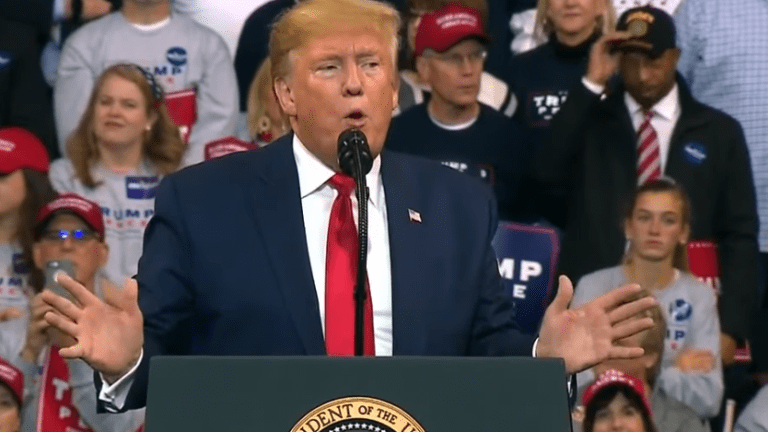 Trump launches appeal to Supreme Court to keep tax returns from NY prosecutors
President Trump has appealed to the Supreme Court, asking it to reverse a court order requiring his accountants to hand over eight years of tax returns to New York prosecutors.
Last week, a federal appeals court ruled that Manhattan prosecutors could enforce a subpoena against Trump's accounting firm Mazars USA for his personal and corporate financial records from 2011 to 2018, per The Hill.
Trump's personal lawyers said that the request to obtain Trump's tax returns were "politically motivated," and that the president should be immune from the subpoena.
"That the Constitution would empower thousands of state and local prosecutors to embroil the president in criminal proceedings is unimaginable," the petition reads. "Indeed, politically motivated subpoenas like this one are a perfect illustration of why a sitting president should be categorically immune from state criminal process."
"We have filed a petition with the U.S. Supreme Court seeking to overturn the Second Circuit decision regarding a subpoena issued by the New York County District Attorney," Jay Sekulow, Trump's lawyer, said in a statement. "The Second Circuit decision is wrong and should be reversed. In our petition, we assert that the subpoena violates the U.S. Constitution and therefore is unenforceable."
Last month, US District Judge Victor Marrero dismissed Trump's lawsuit challenging a grand jury subpoena issued by New York District Attorney Cyrus Vance. Trump has argued for complete presidential immunity from a criminal investigation, but the judge called the move "repugnant to the nation's governmental structure and constitutional value."
"Bared to its core, the proposition the President advances reduces to the very notion that the Founders rejected at the inception of the Republic, and that the Supreme Court has since unequivocally repudiated: that a constitutional domain exists in this country in which not only the President, but, derivatively, relatives and persons and business entities associated with him in potentially unlawful private activities, are in fact above the law," Marrero wrote.