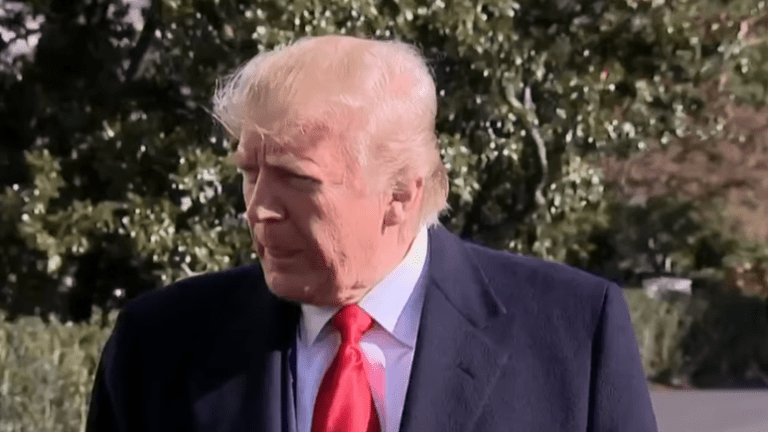 Trump slams Fox News amid impeachment fight
President Donald Trump hopped online to lash out at Fox News host Shannon Bream for a Wednesday segment on her weeknight newscast featuring Rep. Eric Swalwell, a member of the House Intelligence Committee.
"Why do @ShannonBream & @FoxNews waste airtime on Democrat Rep. Eric Swalwell, who recently left the Presidential Primaries having attained a grand number of ZERO in the polls," Trump tweeted. "I don't even know how that is possible. Fox should stay with the people that got them there, not losers!"
The is no love lost between Trump and Swalwell. Trump has attacked the former Democratic presidential candidate on social media at least four times this year. He also lashes out and Fox News whenever he feels that the coverage is not working to his advantage.
On Thursday, he once again aimed at the press and the mainstream media over their reporting of the ongoing impeachment proceedings.
"The Republican Party, and me, had a GREAT day yesterday with respect to the phony Impeachment Hoax, & yet, when I got home to the White House & checked out the news coverage on much of television, you would have no idea they were reporting on the same event," he wrote. "FAKE & CORRUPT NEWS!"
He also expressed his disbelief at the current turn of events:
"I never in my wildest dreams thought my name would in any way be associated with the ugly word, Impeachment!" he wrote before launching into a rant against House Intelligence Chairman Adam Schiff.
"Keep fighting tough, Republicans, you are dealing with human scum who have taken Due Process and all of the Republican Party's rights away from us during the most unfair hearings in American History," he tweeted. "But we are winning big, and they will soon be on our turf."