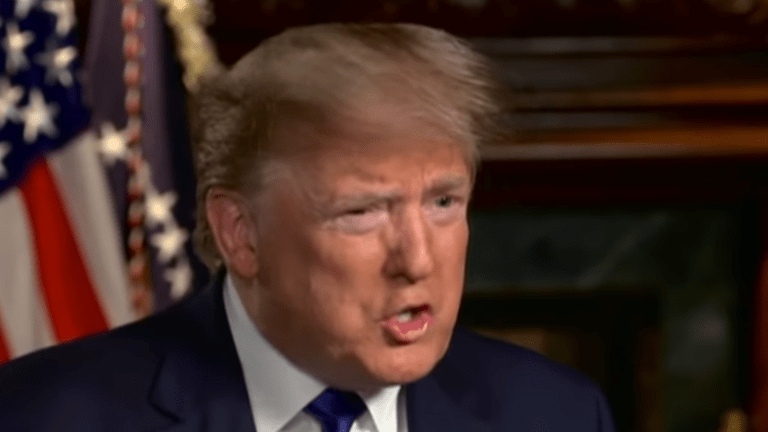 Trump lashes out at Pelosi, Democrats ahead of impeachment trial conclusion
President Trump held nothing back during a pre-Super Bowl interview Sunday, where he attacked top Democrats and slammed their investigations into his conduct as "very unfair."
"Well, it's been very unfair. From the day I won ... from the day I came down from the escalator ... it probably started from there," Trump said in an eight-minute sit-down with Fox News' Sean Hannity.
"It's been a very, very unfair process," he continued. "The Mueller Report, Russia, Russia, Russia, as you say, which was total nonsense — it was all nonsense, the whole thing. It was very unfair, and mostly it was unfair to my family. I mean, my family suffered because of all this. And many other families suffered, also."
Trump is currently on trial over allegations that he withheld aid from Ukraine until they announced that they would be launching an investigation into political opponent and former Vice President, Joe Biden, and his son, Hunter Biden.
"I think she's a very confused, very nervous woman," Trump said. "I don't think she wanted to do this … I think she really knew what was going to happen, and her worst nightmare has happened," he said of House Speaker Nancy Pelosi and the Democratic National Committee.
The Senate recently voted against allowing testimony from additional witnesses, but House Intelligence Committee Chairman Adam Schiff has pledged to hold them accountable over the coming days.
"We're still going to go into the Senate this week and make the case why this president needs to be removed," Schiff, lead House manager in the case against Trump, said on CBS's Face the Nation. "It will be up to the senators to make that final judgment, and the senators will be held accountable for it."