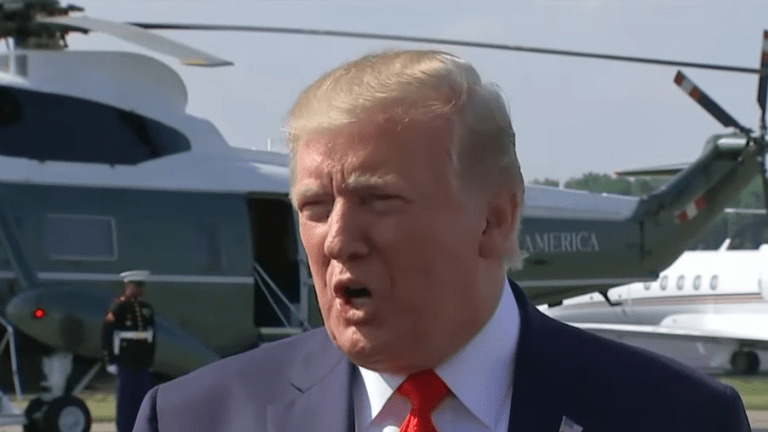 Trump Lashes out at Fox News Once Again
President Trump has been unhappy with his coverage at Fox News and has lashed out at them once again on social media.
Trump fired off at Fox News and its reporting in a series of tweets Sunday evening, accusing the right-leaning network of "changing fast" and forgetting "the people who got them there."
"Watching @FoxNews weekend anchors is worse than watching low ratings Fake News @CNN, or Lyin' Brian Williams," the president tweeted.
"But @FoxNews, who failed in getting the very BORING Dem debates, is now loading up with Democrats & even using Fake unsourced @nytimes as a 'source' of information (ask the Times what they paid for the Boston Globe, & what they sold it for (lost 1.5 Billion Dollars), or their old headquarters building disaster, or their unfunded liability? @FoxNews is changing fast, but they forgot the people who got them there!"
Trump is usually full of praise for the news network, but he has become increasingly unhappy about his coverage for his 2020 election campaign.
He continued to slam their daytime news anchors:
"Impossible to believe that @FoxNews has hired @donnabrazile, the person fired by @CNN (after they tried to hide the bad facts, & failed) for giving Crooked Hillary Clinton the questions to a debate, something unimaginable," he wrote "Now she is all over Fox, including Shep Smith, by far…their lowest rated show. Watch the @FoxNews weekend daytime anchors, who are terrible, go after her big time. That's what they want – but it sure is not what the audience wants!"
Last month he blasted the news outlet after they published a poll which revealed that 50% of the country was in favor of impeachment proceedings.