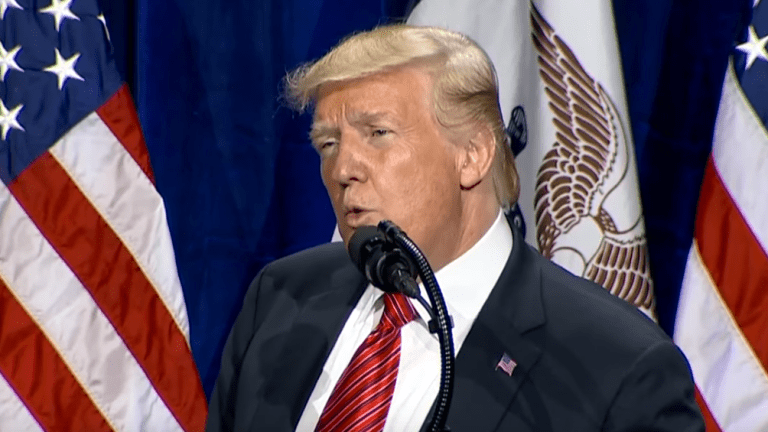 Trump invokes executive privilege over documents in fight over census question
President Trump has invoked executive privilege over subpoenaed documents on the addition of a citizenship question to the 2020 census.
The Justice Department announced the news ahead of the House Oversight and Reform Committee's vote on whether to hold Attorney General William Barr and Commerce Secretary Wilbur Ross in contempt for failing to comply with congressional subpoenas for the documents.
"By proceeding with today's vote, you have abandoned the accommodation process with respect to your requests and subpoenas for documents concerning the secretary's decision to include a citizenship question on the 2020 census. The executive branch has engaged in good-faith efforts to satisfy the legislative needs of the committee. Moreover, until the committee's abrupt decision to seeks a contempt resolution, the department was prepared to provide a significant number of additional documents responsive to the committee's April 2, 2019 subpoena," Assistant Attorney General Stephen Boyd wrote in a letter to House Oversight Chairman Elijah Cummings.
"Unfortunately, rather than allowing the department to complete its document production, you have chosen to go forward with an unnecessary and premature contempt vote."
Cummings sent letters to both Ross and Barr earlier in June, informing the them that the Democratic-led panel was in the process of scheduling contempt votes against them.
"Your actions are part of a pattern," Cummings wrote in both letters. "The Trump Administration has been engaged in one of the most unprecedented cover-ups since Watergate, extending from the White House to multiple federal agencies and departments of the government and across numerous investigations. The tactics of this cover-up are now clear."