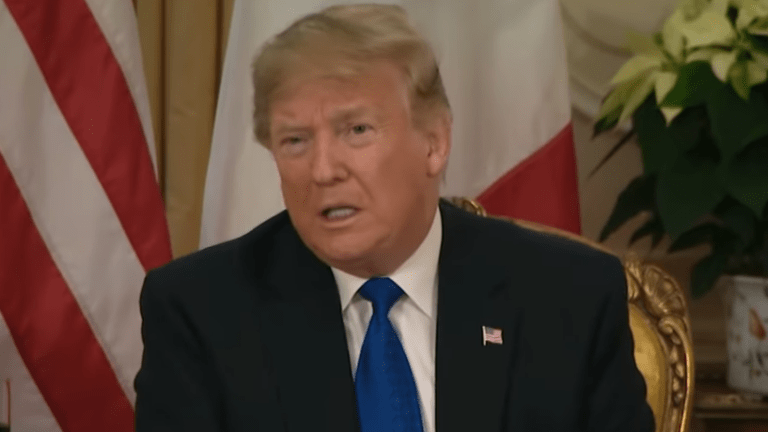 Trump: 'I'm facing the lightest impeachment in history'
President Donald Trump is continuing his campaign to undermine the impeachment process, claiming that he is facing the "lightest" impeachment in history.
"The silver lining of impeachment and this witch hunt is it's the reason they approved USMCA, "Trump told thousands of supporters during his recent rally in Hershey. 
"It's a huge deal, and it plays down the whole impeachment because they're embarrassed by the impeachment," Trump said. "Our poll numbers have gone through the roof because of her stupid impeachment."
"This is the lightest, weakest impeachment." He continued, "This is impeachment light. This is the lightest impeachment in the history of our country by far."
On Tuesday, House Speaker Nancy Pelosi announced that they would be moving ahead with two of articles of impeachment against Trump.
House Minority Leader Kevin McCarthy accused Pelosi of announcing a deal on USMCA to distract from the ongoing impeachment inquiry.
"If you need any more evidence of how unpopular impeachment is, watch the two press conferences today. After announcing impeachment, within less than an hour, the speaker finally relented and said she would bring USMCA up," McCarthy said in a press conference. He noted that Pelosi waited a year to bring the trade deal to the floor, although he did not mention that Democrats were negotiating with the administration during that time.
"They are now admitting that there was no collusion, no obstruction of justice, there are no crimes," Trump whined to thousands of supporters at the Giant Center. "They are impeaching me and there are no crimes, this has to be a first."