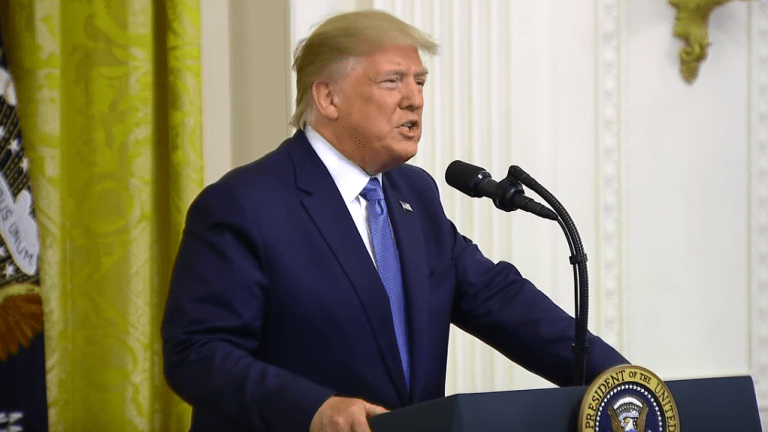 Trump Hurls Insults at U.K. Ambassador: 'A Very Stupid Guy!'
President Trump has launched a scathing attack on U.K. ambassador, Kim Darroch, calling him "a very stupid guy."
In a series of bitter tweet, Trump unloaded on Darroch, belittling his British allies in the process:
"The wacky Ambassador that the U.K. foisted upon the United States is not someone we are thrilled with, a very stupid guy. He should speak to his country, and Prime Minister May, about their failed Brexit negotiation, and not be upset with my criticism of how badly it was handled," he tweeted.
"I told @theresa_may how to do that deal, but she went her own foolish way-was unable to get it done. A disaster! I don't know the Ambassador but have been told he is a pompous fool. Tell him the USA now has the best Economy & Military anywhere in the World, by far and they are both only getting bigger, better and stronger.....Thank you, Mr. President!" he concluded.
The outburst comes after the British Ambassador to the United States reportedly described President Trump as "incompetent" and "inept" in memos and notes sent to the British Foreign Commonwealth Office (FCO).
"We don't really believe this administration is going to become substantially more normal; less dysfunctional; less unpredictable; less faction riven; less diplomatically clumsy and inept," Darroch wrote to senior politicians in the leaked memos.
A British government official confirmed that the leaked memos were real:
A statement from the British FCO obtained by CNN said, "The British public would expect our Ambassadors to provide Ministers with an honest, unvarnished assessment of the politics in their country."