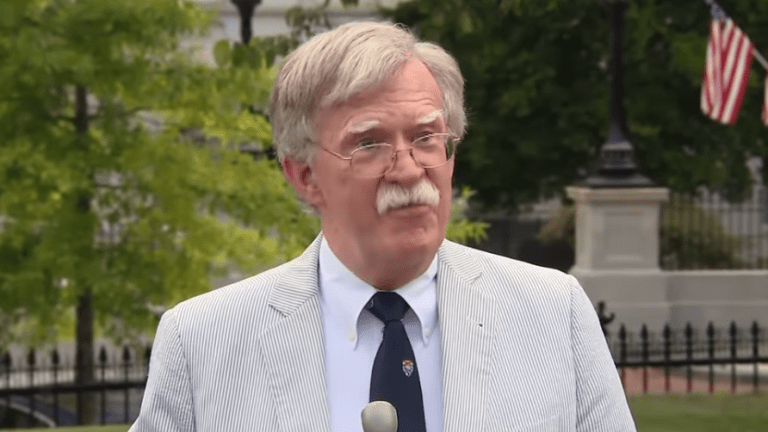 Trump fires National Security Advisor John Bolton
President Donald Trump announced that he has asked national security adviser John Bolton to resign, which basically translates to firing him.
According to Trump, he"strongly disagreed with many" of Bolton's suggestions "as did others in the administration."
"I thank John very much for his service. I will be naming a new National Security Advisor next week," Trump wrote via Twitter one hour after the White House press office said Bolton was scheduled to appear at a Tuesday press briefing alongside Secretary of State Mike Pompeo and Treasury Secretary Steve Mnuchin.
Despite the president's tweets, Bolton claimed that he left his position voluntarily:
"I offered to resign last night and President Trump said, 'Let's talk about it tomorrow.'"
Bolton reiterated the point that he offered to resign to Fox News 
'I hereby resign, effective immediately, as Assistant to the President for National Security Affairs. Thank you for having afforded me this opportunity to serve our country," his resignation letter reads.
Much of Trump's administration appears to be jumping ship.
Secretary of Defense James Mattis resigned, reportedly in frustration over Trump's decision to pull out of Syria.
Homeland Security secretaries, John Kelly and Kirstjen Nielsen, and a National Security Agency director, Mike Rogers have all exited.
Deputy national security adviser, K.T. McFarland and an ambassador to the UN, Nikki Haley have also abandoned ship as well as the Director of National Intelligence Dan Coats and his deputy, Sue Gordon, who left their posts last month.
"This revolving door of American leadership is devastating to our nation's security as our allies now turn to more stable nations -- like China and Russia -- as our foreign policy infrastructure falls apart," Sen. Chris Murphy, a Democrat and member of the Senate Foreign Relations Committee said in a statement via CNN.
"John Bolton was the wrong choice, and the silver lining to this instability is that there will be fewer people whispering war chants in the president's ear. But no one of any quality is going to take a job in the nation's national security cabinet so long as everyone's head is permanently hovering slightly above the chopping block," he added.