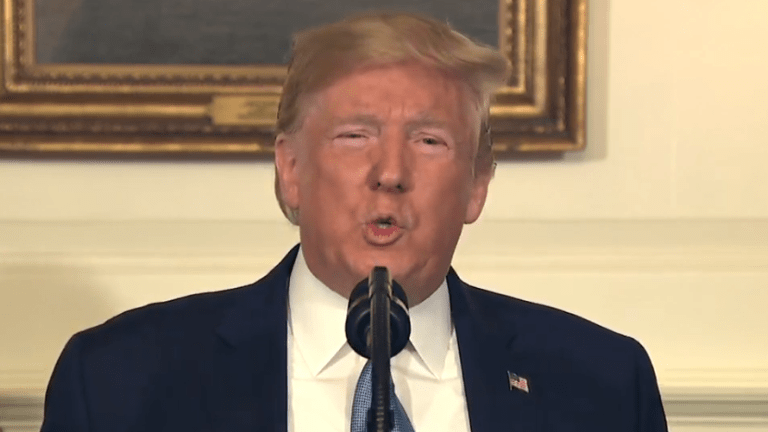 Trump FINALLY Condemns White Supremacy
President Trump has finally spoken out against White Supremacy.
"The shooter in El Paso posted a manifesto online consumed with racist hate," Trump said during remarks inside the Diplomatic Room of the White House, per The Hill.
"These barbaric slaughters are an assault upon our communities, an attack upon our nation and a crime against all of humanity," Mr. Trump said, speaking in the Diplomatic Room of the White House. "We vow to act with urgent resolve."
"In one voice, our nation must condemn bigotry, hatred and white supremacy," he said. "These sinister ideologies must be defeated."
His statement comes from increasing pressure from both the Democratic party and several Republicans over the president's attempts to divide the country.
"Today's horrific mass shooting in El Paso breaks the hearts of all Americans. Our prayers are with the friends and families of the victims and the entire El Paso community which has been devastated by this brutal act of terror and murder. We are grateful for the courage and heroism of our brave first responders who kept people safe and cared for those in need, and whose swift action brought the suspects into custody and prevented further harm," Speaker of the House Nancy Pelosi said in a statement.
"Too many families in too many communities have been forced to endure the daily horror of gun violence. Enough is enough. The Republican Senate's continued inaction dishonors our solemn duty to protect innocent men, women and children, and end this epidemic once and for all."