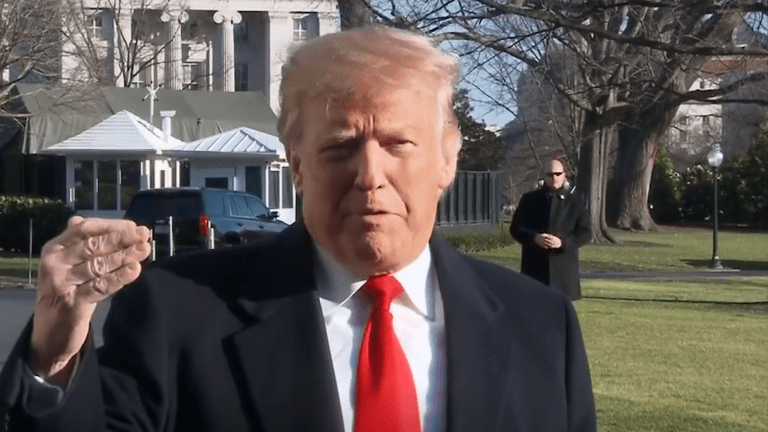 Trump expected to sign border deal to avoid government shutdown
President Trump is expected to sign border security legislation to avoid another government shutdown.
If the president does not sign, another shutdown will begin on Saturday.
The president is not overjoyed with the potential new deal but is reported to be looking over the proposed bill before he signs.
"We want to see what the final piece of legislation looks like. It's hard to say definitively whether or not the president is going to sign it until we know everything that's in it," press secretary Sarah Huckabee Sanders told reporters at the White House on Wednesday.
"The president isn't fully happy, as he said yesterday, with everything that's in the legislation but there are some positive pieces of it. At the end of the day the president is going to build the wall."
The House has scheduled a vote for Thursday evening on the legislation, which includes $1.375 billion in funding for roughly 55 miles of new barriers along the southern border - which seems like somewhat of a compromise.
"I don't think you're going to see a shutdown," the president said at a Cabinet meeting on Tuesday. 
"If you did have it, it's the Democrats' fault. And I accepted the first one, and I'm proud of what we've accomplished because people learned during that shutdown all about the problems coming in from the southern border. But this one I would never accept if it happens, but I don't think it's going to happen," he added.
At the cabinet meeting, Trump also called for the resignation of Rep. Illhan Omar:
"Anti-Semitism has no place in the United States Congress," Trump he said. "And I think she should either resign from Congress or she should certainly resign from the House Foreign Affairs Committee."
But Omar was defiant:
Omar issued an apology after accusing the GOP of accepting payment for supporting Israel. Her allegations were labeled as being anti-Semitic.
"Anti-Semitism is real and I am grateful for Jewish allies and colleagues who are educating me on the painful history of anti-Semitic tropes," Omar wrote. 
"My intention is never to offend my constituents or Jewish Americans as a whole. We have to always be willing to step back and think through criticism, just as I expect people to hear me when others attack me for my identity. This is why I unequivocally apologize."