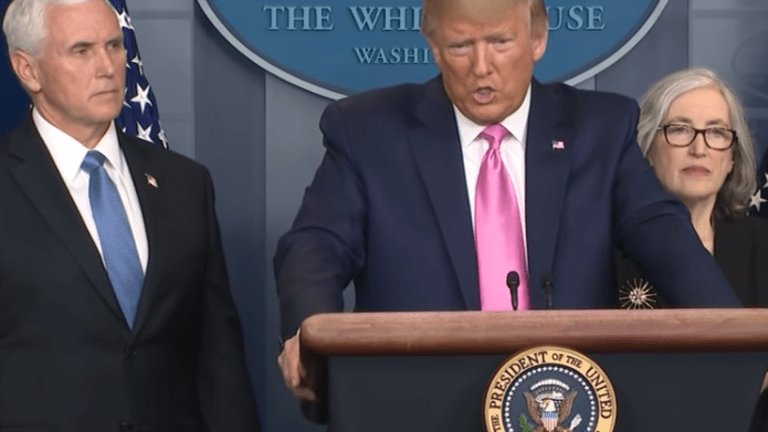 Trump doubles down on 'Chinese virus' remarks
President Donald Trump was unrepentant during a press briefing, where he doubled down on referring to COVID-19 as the "Chinese virus."
"It's not racist at all," Trump said when a reporter asked about the phrase during a press conference. "It comes from China, that's why. I want to be accurate."
"I know where it came from," Trump said later in the briefing when pressed again on referring to the coronavirus as a "Chinese virus."
"I don't know if you'd say China is to blame," he added. "Certainly we didn't get an early run on it … but it comes from China. And it's not a question about that. Nobody's questioning that," he said decidedly.
"I think saying that our military gave it to them creates a stigma," Trump added.
Trump has been condemned by several high profile lawmakers, who all agree that the phrase is dangerous -- even a dog whistle to encourage racial division.
"If you're looking for someone to pin this crisis on, try the guy who made up a phony Google website or promised testing kits that he STILL hasn't delivered," New York mayor Bill de Blasio tweeted. "Our Asian-American communities — people YOU serve — are already suffering. They don't need you fueling more bigotry."
Former First Lady Hillary Clinton says she believes that its part of a plan to distract the American people.
"The president is turning to racist rhetoric to distract from his failures to take the coronavirus seriously early on, make tests widely available, and adequately prepare the country for a period of crisis," she tweeted Wednesday. "Don't fall for it. Don't let your friends and family fall for it."