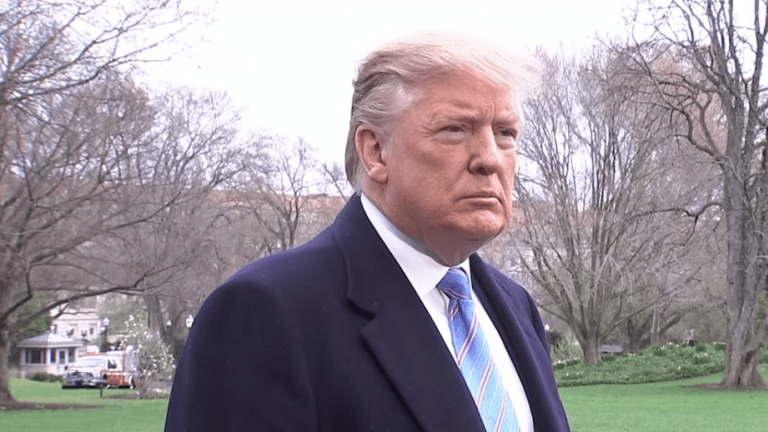 Trump dismisses Biden; Does not see him as a threat for 2020
The president trended online yesterday after he posted a doctored video of potential presidential candidate, Joe Biden, but claimed on Friday morning that he does not see Biden as a threat.
"I don't see him as a threat. I think he's only a threat to himself," Trump told reporters as he left the White House for a trip to the southern border to push for his wall.
"He's been there a long time. His record's not good. He'd have to run on the Obama failed record."
He also touched on the video he shared of Biden, "He's going through a situation and let's see what happens," Trump said. "But people got a kick. We've got to sort of smile a little bit."
Trump knows firsthand what it's like to be accused of something inappropriate. More than 17 women have accused him of sexual misconduct both during his election campaign and since becoming president. The alleged incidents all occurred before he officially announced his bid for the presidency, and he was still elected anyway.
Biden has been accused by several women and men of inappropriately touching them. He addressed the claims via a video posted to his social media.
"Social norms have begun to change, they've shifted, and the boundaries of protecting personal space have been reset, and I get it," he said. "I hear what they're saying. I understand it. I'll be much more mindful. That's my responsibility, and I'll meet it."
Biden is still expected to run despite the current controversy.