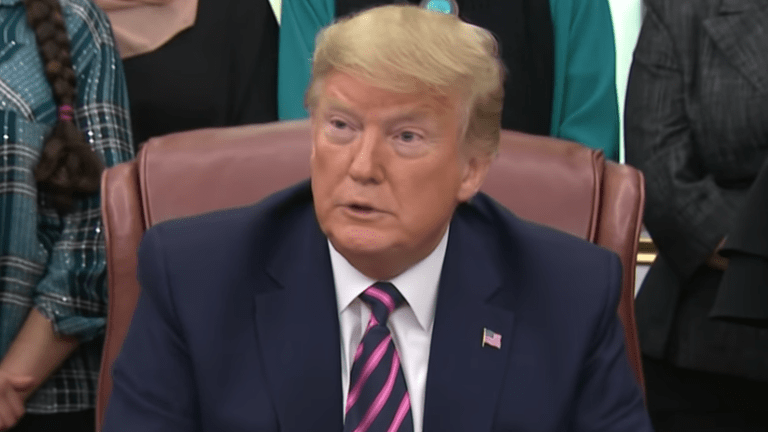 Trump denies speaking to Parnas after new evidence is turned over
The impeachment trial of President Donald Trump is underway, and Trump has claimed that he has never spoken to Lev Parnas, a former associate of his personal attorney Rudy Giuliani.
He did, however, admit that he had posed for a photograph with Parnas.
"I don't even know who this man is, other than I guess he attended fundraisers so I take a picture with him," Trump told reporters at an Oval Office event. "I take thousands and thousand of pictures with people all the time. Thousands during the course of a year."
"I don't know him at all," Trump continued. "Don't know what he's about. Don't know where he comes from. Know nothing about him. I can only tell you this thing is a big hoax."
Earlier this week, Parnas handed over a slew of documents and text messages to House investigators that were released Tuesday night. Of the evidence submitted, was a damning letter from Giuliani to the leader of Ukraine.
"Despite unprecedented obstruction by the president, the committee continues to receive and review potentially relevant evidence and will make supplemental transmittals," Intelligence Committee Chairman Adam Schiff wrote to Judiciary Committee Chairman Jerry Nadler.
In the letter, which is dated May 2019, Giuliani reportedly requested a meeting with Ukrainian President Volodymyr Zelensky.
"In my capacity as personal counsel to President Trump and with his knowledge and consent, I request a meeting with you on this upcoming Monday, May 13th or Tuesday, May 14th," Giuliani's letter reads.
Another piece of evidence was a handwritten note from Parnas that states: "Get Zelensky to announce that the Biden case will be investigated."