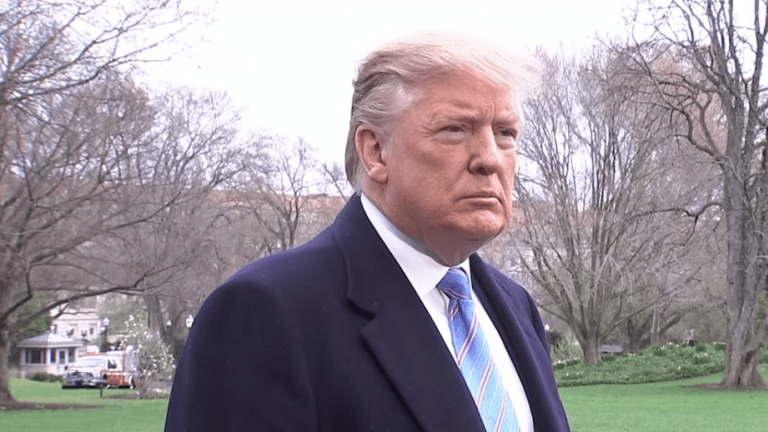 Trump denies ordering Robert Mueller's firing
President Trump has denied that he ever asked former White House counsel Don McGahn to fire special counsel Robert Mueller.
McGahn's has given testimony to the contrary, but Trump says that his claims are false.
"I'm a student of history. I see what you get when you fire people, and it's not good," Trump told reporters as he departed the White House.
"I never told Don McGahn to fire Mueller," he said. "If I wanted to fire Mueller I would've done it myself. It's very simple. I had the right to. And frankly, whether I did or [McGahn] did, we had the absolute right to fire Mueller.
McGahn testified under penalty of law that Trump called him at his home back in June 2017 and ordered him to tell Deputy Attorney General Rod Rosenstein that Mueller "had conflicts of interest and must be removed," according to the report. McGahn refused.
"As has been incorrectly reported by the Fake News Media, I never told then White House Counsel Don McGahn to fire Robert Mueller, even though I had the legal right to do so. If I wanted to fire Mueller, I didn't need McGahn to do it, I could have done it myself," Trump tweeted on Thursday.
"Nevertheless," Trump continued, "Mueller was NOT fired and was respectfully allowed to finish his work on what I, and many others, say was an illegal investigation (there was no crime), headed by a Trump hater who was highly conflicted, and a group of 18 VERY ANGRY Democrats. DRAIN THE SWAMP!"
The incident was one of the 10 episodes the special counsel's office said it reviewed for possible obstruction of justice by Trump. 
Trump still declares his innocence:
"This is a pure political witch hunt," Trump said Friday. "We did nothing wrong, and the only thing I did is make our country stronger," he continued. "If I'm guilty of anything, it's that I've been a great president and the Democrats don't like it, which is a shame."